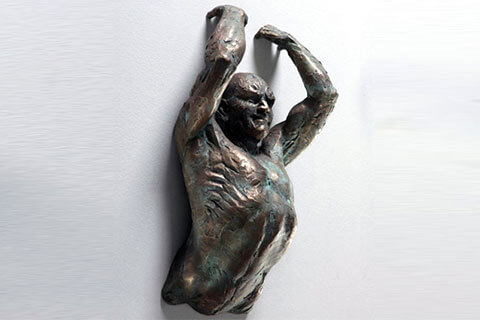 Wholesale Price Bronze Metal Wall Sculpture Abstract for Decor BOKK-106
The original author of our abstract sculpture of this bronze metal wall sculpture is Matteo Pugliese. He used the sculpture to perfectly express the power of men. It is perfect for installation anywhere.
Item No: BOKK-106
Material: Grade Bronze
Color: The Picture Color or Customized
Size: Life Size or Customized
Package: Strong Wooden Case
Service 1: Customized Service
Service 2: Trade Assurance

Wholesale Price Bronze Metal Wall Sculpture Abstract for Decor BOKK-106 prices
When staring at Matteo Pugliese's Extra Moenia, he first felt the contraction of strength, which is an absolute and painful beauty. At first glance, free association immediately came to mind. From the Greek sculpture to Michelangelo, then Benini turned to Santa Teresa and landed on contemporary photography, because Puglis can only be regarded as a traditional artist to a certain extent. His mighty man shouted silently, popping out of the wall where they were imprisoned, more like Faith or Skopus, more like Robert Mapplethorpe's reinterpretation of classical sculpture. Or, even worse, Mapplethorpe has the highest glory through intense muscles and dramatic gestures, adding to the perfect figure for men.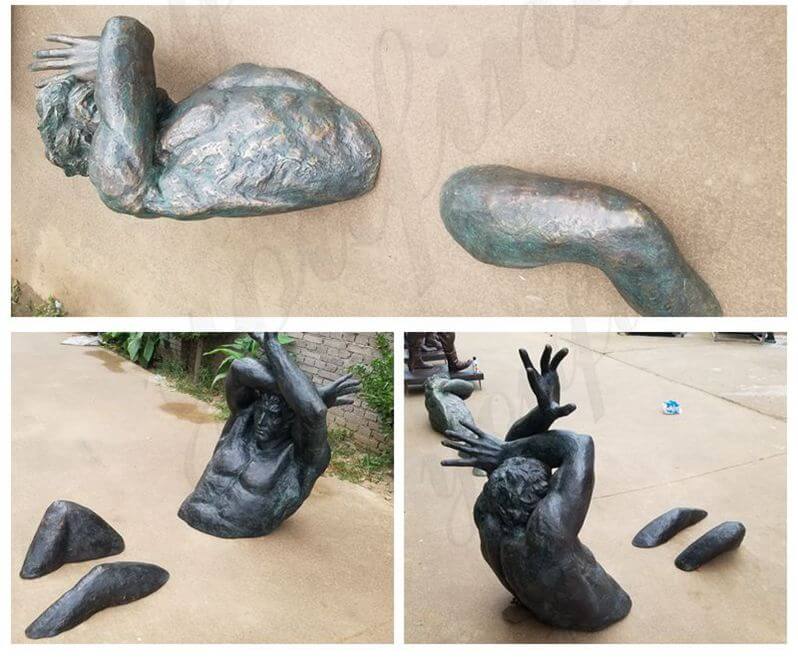 However, pornography has no major role – the anatomical details are brutally revealed by American photographers – the Italian sculptors retain them as hidden hints, which emphasize heroism and combat effectiveness. Although his form, scale and gestures are classic, his sculptural face is not. The beauty of the lines is intertwined with struggling efforts because of its overly modern appearance and actual urgency, and cannot be compared with the ancient Olympian disgust.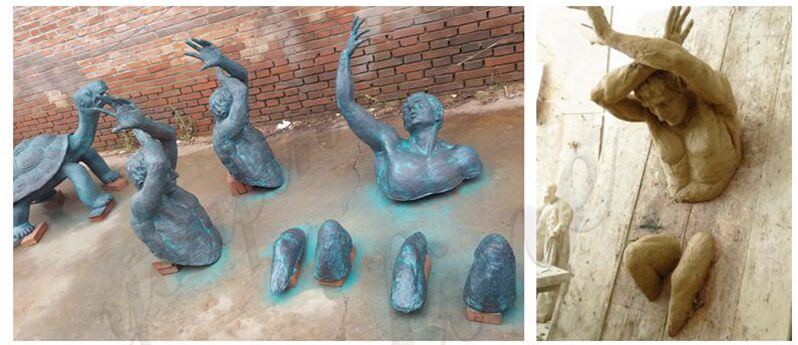 In addition, the artist's body is revealed by the rough material that makes up his body. Touching their fascinating temptations, the sturdy bronze surface crashed. By careful observation, the body seems to be hurt and tortured. Therefore, the gesture is blocked by a sudden subjective feeling. The instinct to hold the hand that protrudes from the wall collides with the inevitable loneliness. Heroes and humans are faced with loneliness in their daily struggles. Ancient and modern. Eternal, maybe no redemption.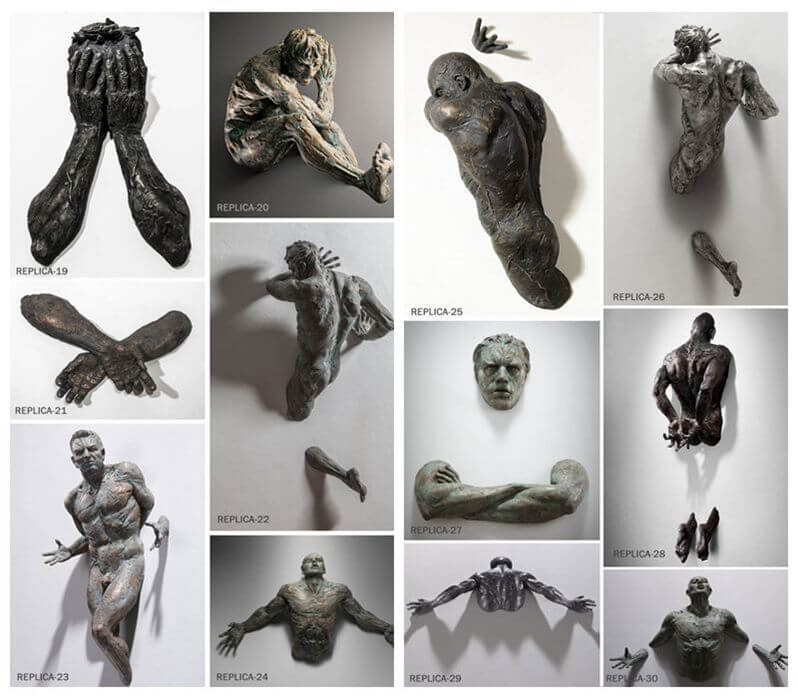 YouFine  Art Gallery is located in Quyang County, Hebei Province, and is known as the "Hometown of Chinese Sculpture". Founded in 1983, the factory is a company specializing in bronze sculptures. It has developed greatly in various fields of engraving business in the past 30 years. The factory mainly deals in various sculptures, such as bronze figures, copper fountains, horse statues, bronze bull statues, bronze statues, bronze religious statues, custom bronze street monuments, interior and exterior decorations and architecture.