Home »
Product
»
Life Size Bronze Self Made Man Statue Outdoor Art Decor Wholesale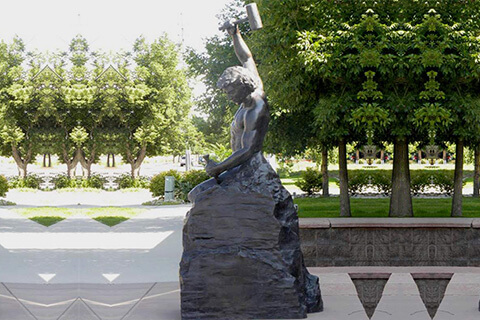 Life Size Bronze Self Made Man Statue Outdoor Art Decor Wholesale
The self made man is a famous bronze figure statue and usually be used as outdoor art decoration at some public areas. If you like this statue, please contact us to know more details.
Item No: BOKK-085
Material: Metal bronze
Technique: Lost Wax Process
Service: Customize Acceptably
Size: Life Size or Customized Size
Superiority 1: Cover Full Insurance
Superiority 2: Foundry Supplying Directly
Superiority 3: 30 Years Quality Guarantee
Advantage: Offer Installation Videos and Instructions

Life Size Bronze Self Made Man Statue Outdoor Art Decor Wholesale prices
The Self Made Man Details:
The self made man is a famous bronze figure statue and usually be used as outdoor art decoration at some public areas like parks, museums, campuses, and etc. A mam with a hammer in his hand continues to shape his body. Half of his body has perfect body proportion while the other part of the body is a giant stone that is waiting for him to shape. No matter his handsome face or strong muscle is shaped by himself. And all he owned is the result of his effect.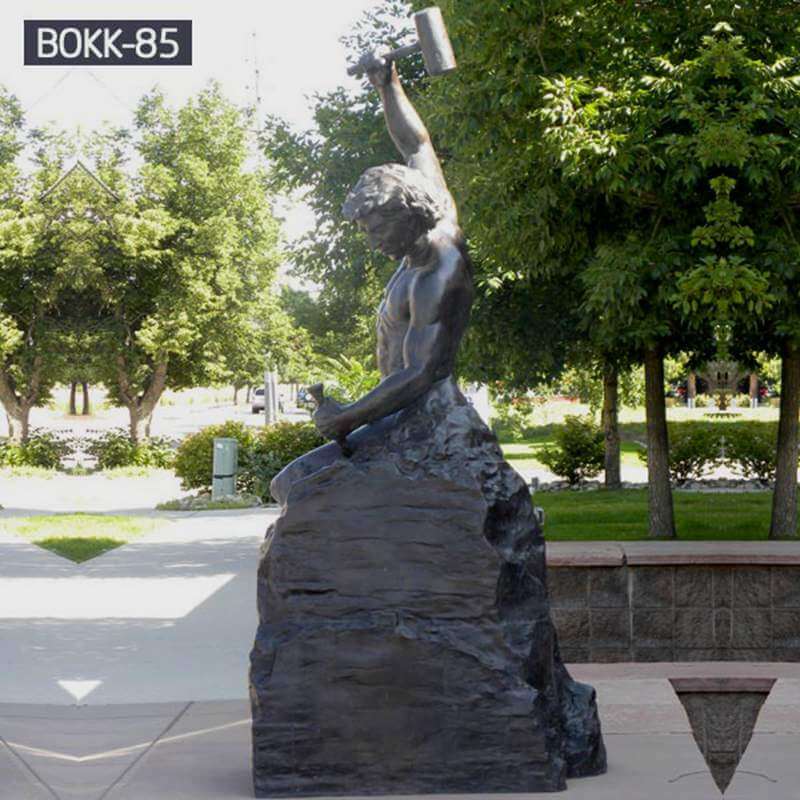 Accept Customization:
For satisfying the different requirements of our customers, the factory has provided customized services for almost 20 years and made thousands of customized cases. A specialized team that includes consultants, designers, and bronze casting masters could provide you with professional support and give you some suggestions. No matter what sculptures you like, our experienced team would always perfectly cast the products you required.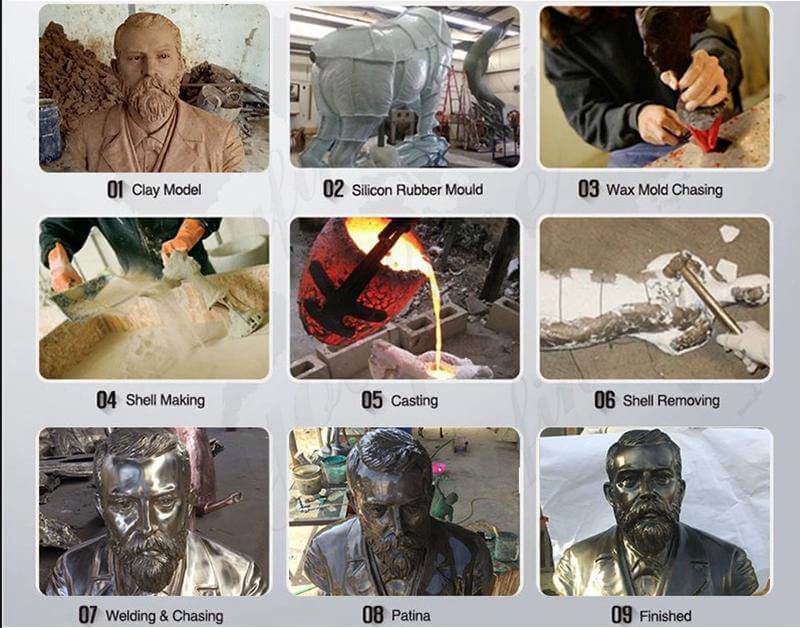 More Products:
As a professional sculpture factory, we have created thousands of exquisite designs for you to choose from. For example, on our website, there are 1:1 replicas of famous sculptures, originally designed sculptures, and customized sculptures. Each category has various designs which could satisfy different needs and collocate with different decorative styles. All of those statues are cast by related professional teams and every detail is exquisite.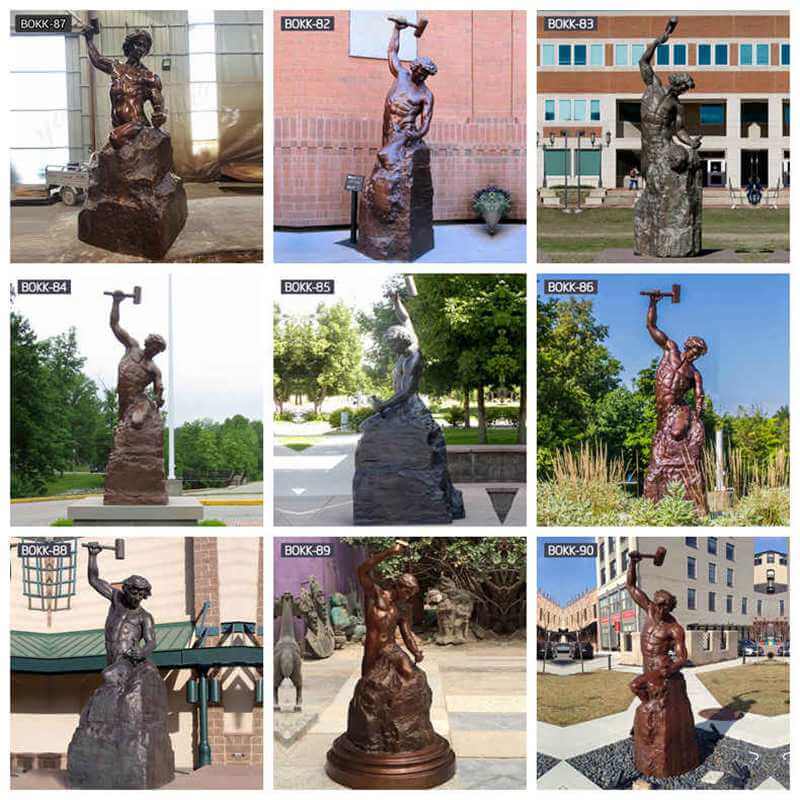 Where to Place Self Made Man?
The story of this self made man could encourage people to make effect to gain what they want and it could be applied at many places. If you place this statue on some campus, students would be encouraged and work hard. It is also a good idea to put this statue in art galleries. Apart from the meaning of the statue, perfect body shape and body proportion is also deserve people to study. And it would be an attractive statue in the gallery.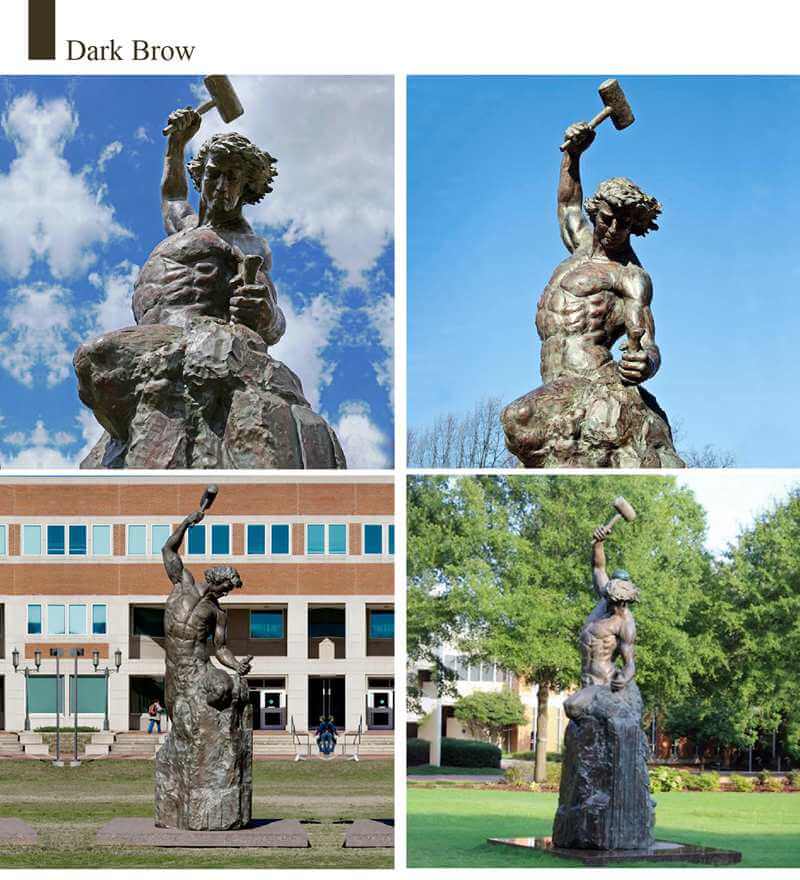 Many exquisite sculptures are waiting for you to explore, please contact us to gain more details about sculptures you like.