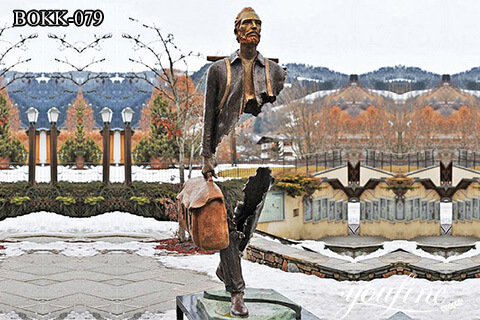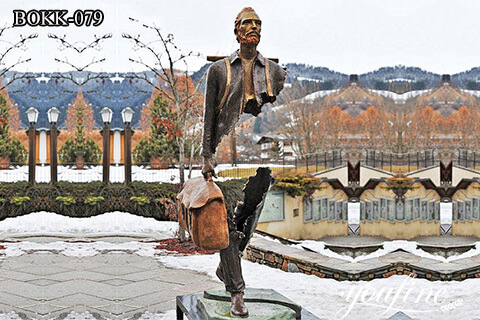 Life-Size Bruno Catalano Bronze Traveller Sculpture Replica Factory Supplier BOKK-079 prices
Bruno Catalano Bronze Sculpture:
It is known to all that the traveler statue is one of the most famous bronze art sculptures designed by Bruno Catalano. And there are some perfect replicas of Bruno Catalano bronze sculpture that have been cast by excellent artists in the YouFine factory. Sculptures cast by YouFine are made of high-quality raw materials, have bright colors and top-level quality. It must be an impressive artwork. Experienced artists 1:1 perfectly duplicate every detail of the original work with the application of the traditional lost wax method.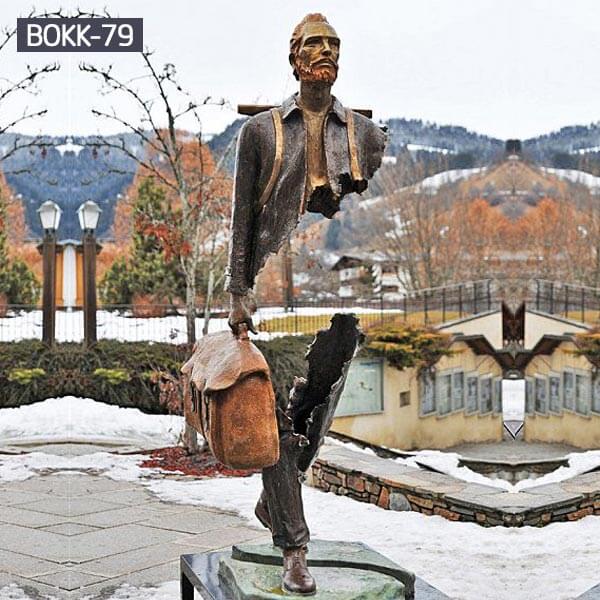 Excellent Designers:
In the YouFine factory, professional designers would take a few days to make some research before starting to make design drawings of a certain sculpture. The reason for that is in order to have a deep understanding of this sculpture and duplicate every detail perfectly. These designers could not only make design drawings for the replica of famous statues, but they could also make some original artworks for you to choose from. These reliable designers are one of the guarantees of wonderful artwork.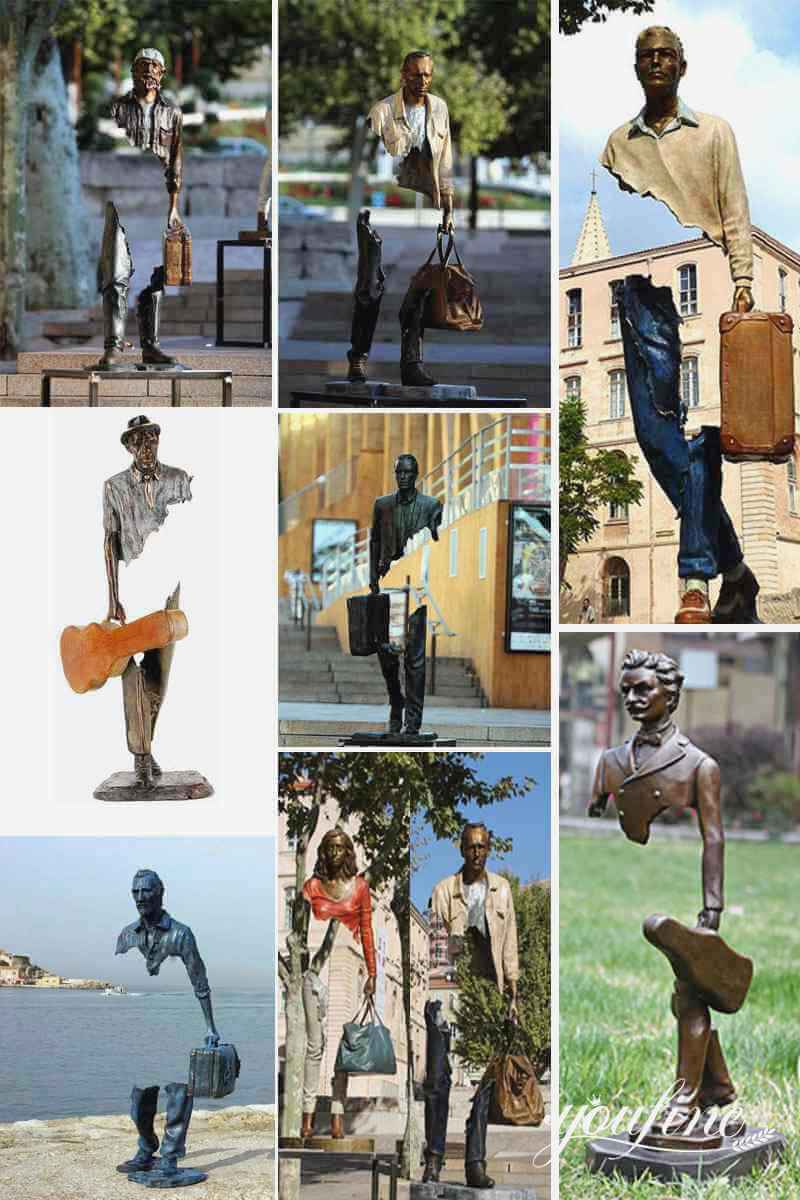 Professional Casting Method:
As for the casting of bronze statues, the YouFine factory insists on using top-level raw materials and applying the traditional lost wax method. In this way, the cost of a bronze statue would be relatively high, but the final effect and high quality deserve we do that. The lost wax casting method is a traditional bronze casting method that has had more than 3000 years of history. And sculptures that are cast in this method would have a long service life and the detail of the statue would also be exquisite.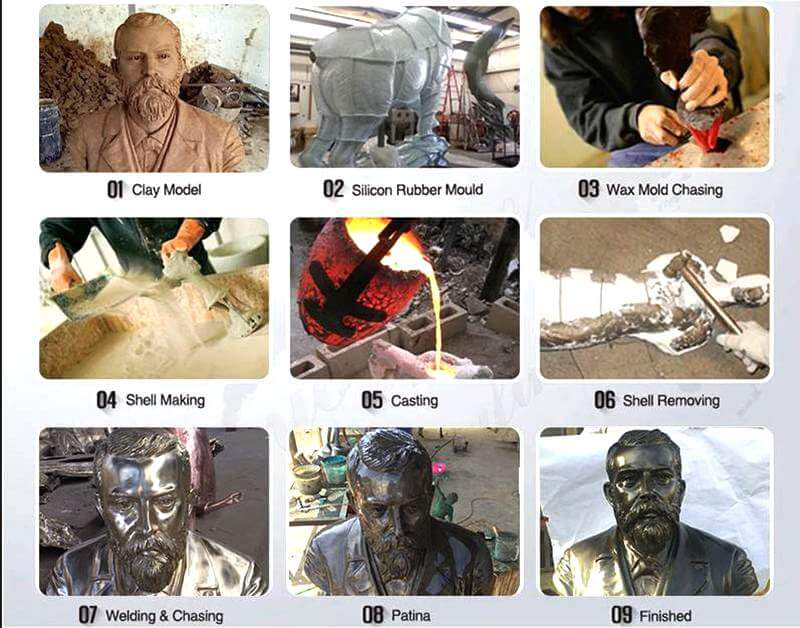 About YouFine:
The YouFine factory has provided all sorts of sculptures for customers from all over the world for almost 40 years and has gained much praise and recognition from different customers. And there are sculptures like replicas of world-famous statues, originally designed statues, customized statues, large decorative statues and etc. The factory has a group of professional designers, experienced consultants, and top-level masters. All of the staff place the customers in the first place and make full use of their professional skills to provide supports to our customers.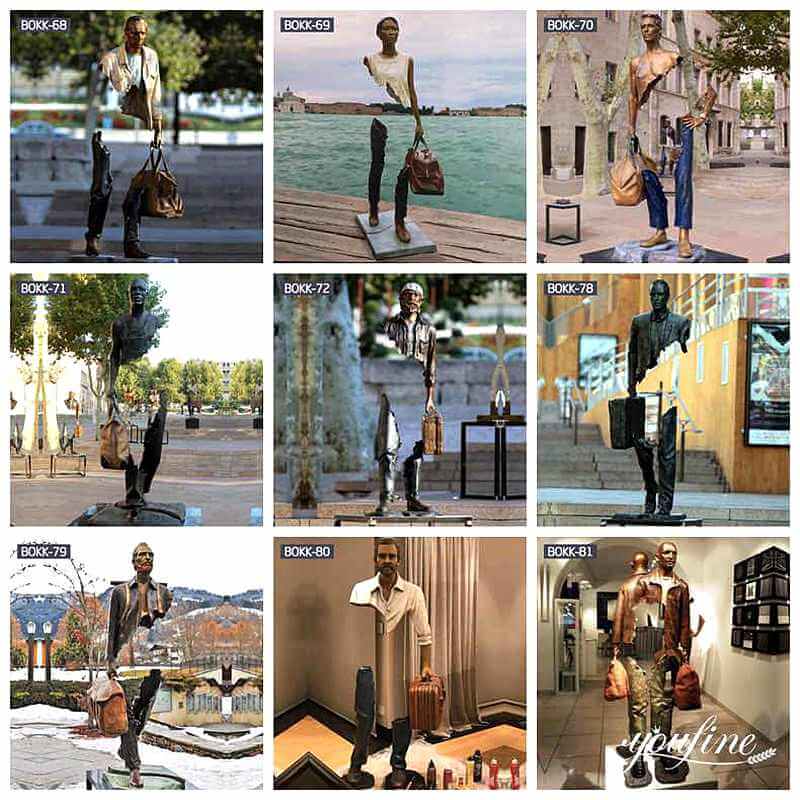 Thus, YouFine must be a reliable choice for you, please contact us as soon as possible and find out sculptures you like in the YouFine sculpture.