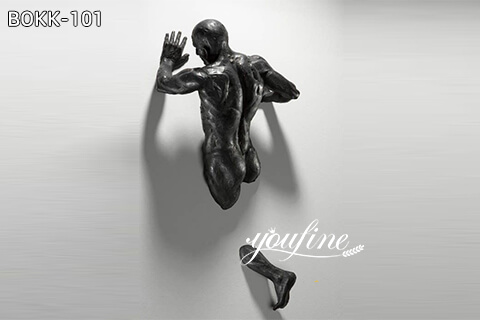 Famous Bronze Matteo Pugliese Sculpture Wall Art Decor Factory Supply BOKK-101
Item No: BOKK-101
Size: Life Size or Customize
Material: Antique Bronze
Insurance: Cover All the Risk
Place of Origin: Hebei,China
Package: Strong Wooden Crate
Service: Customize Acceptably
Technique: Lost Wax Process
Advantage: Factory Direct, Door to Door Delivery

Famous Bronze Matteo Pugliese Sculpture Wall Art Decor Factory Supply BOKK-101 prices
Bronze Matteo Pugliese Sculpture introduction:
Bronze Matteo Pugliese Sculptures are mainly male images.
Usually composed of multiple parts, in the vertical space of the gallery wall, all the images appear trapped.
Extra Moenia is a series of bronze sculpture masterpieces by Matteo Pugliese. Each of his works is often composed of multiple components, seemingly discrete and broken but a perfect whole, combined with the use of walls, forming a built-in style Sculpture works undoubtedly show people's resistance to breaking free and yearning for freedom.
Bronze Matteo Pugliese Sculpture Beauty Expression:
Matteo Pugliese is immersed in the influence of classical art, and each of his works continues the classic sculpture tradition of Italy Renaissance, and his depiction of every muscle and bone is very elegant. Bronze Matteo Pugliese Sculptures are the posture of human beings in pursuit of freedom, and they are also a vivid embodiment of human power and aesthetics of form.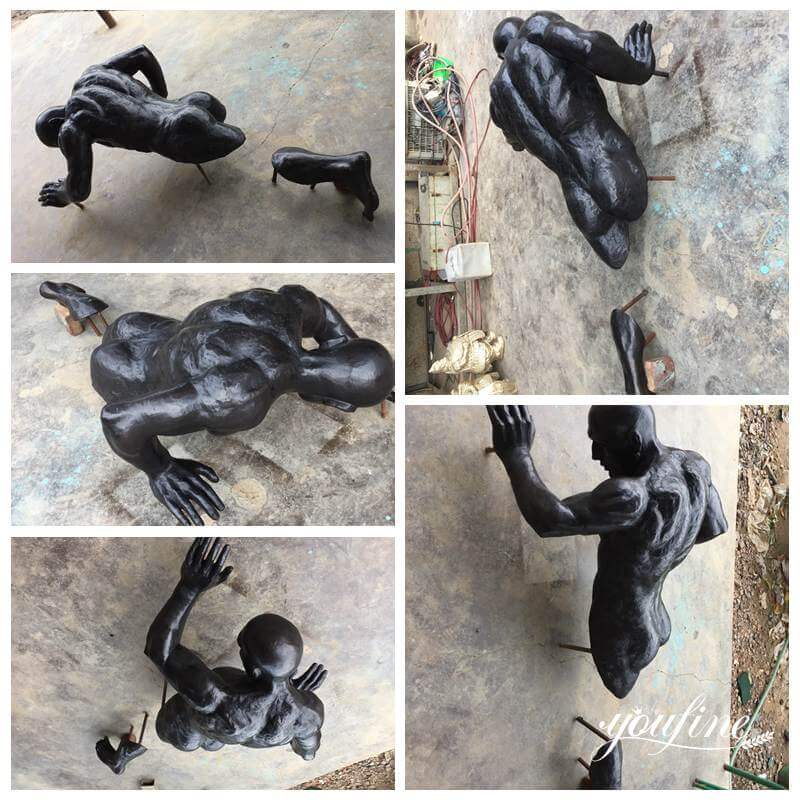 How to Make Sure the Final Similarity?
Before making the Bronze Matteo Pugliese Sculpture, the first step is making the 1:1 clay model. Clay is soft and easy to shape. During the model-making process, we will update the progress pictures for you to check weekly. If there is anywhere you are not satisfied, you could bring out your suggestions, our master could make the modifications for you. After your approval of the model, then we would move forward with bronze casting. So the clay model is very important for final similarity.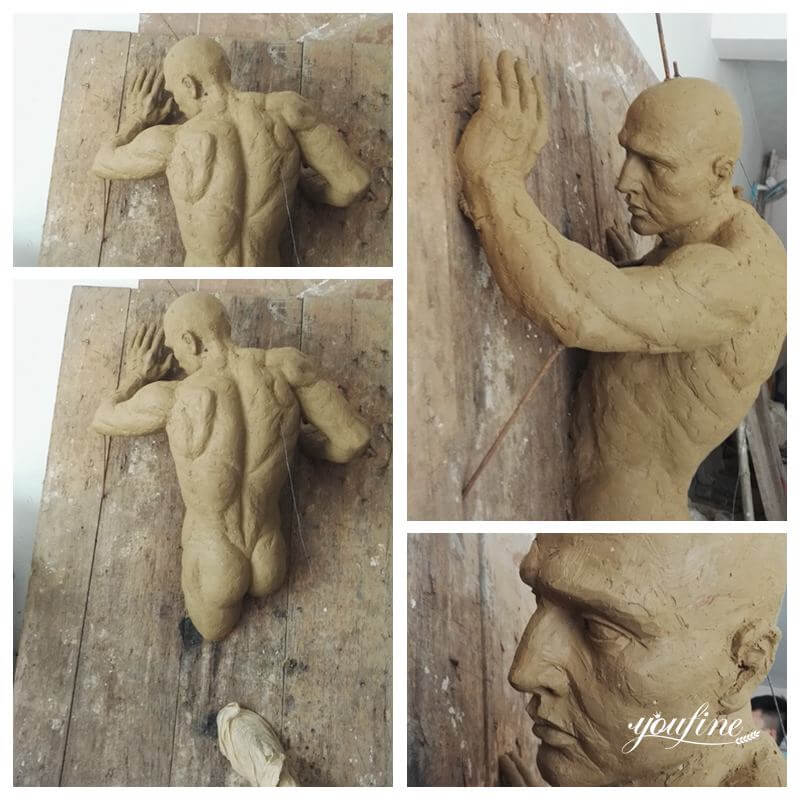 Share a nice feedback picture from our clients:
Bronze Matteo Pugliese Sculpture is always one of our hot-selling sculpture series. The price is very good and easy to be shipped. Many clients like to purchase one to improve their houses' art decoration sense. And our clients always like to share nice feedback pictures with us after their installation.
Here is one of our African clients ordered for his yard decoration. He has one more wonderful installation idea–which is putting the sculpture in the water. I have to say the effect is amazing. You could look at the picture!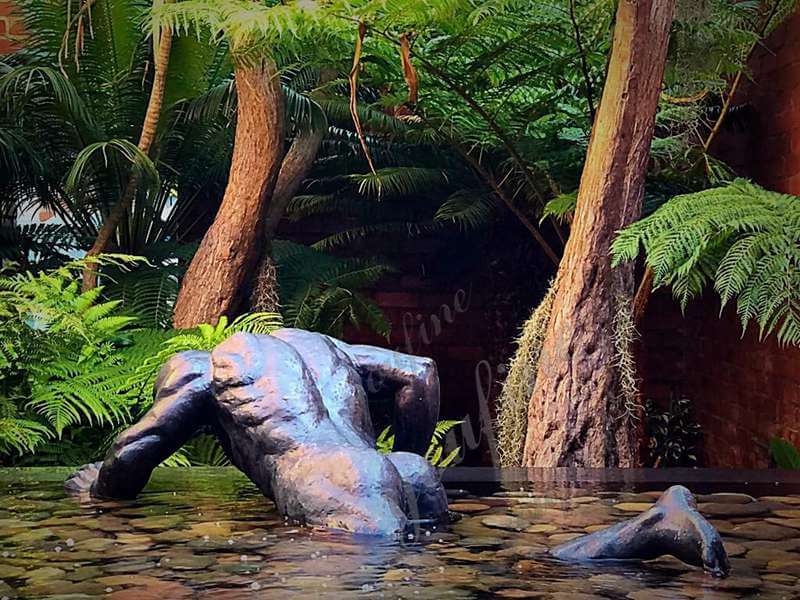 If you also want your house or garden more attractive, please do not hesitate to contact us. We are here waiting for your arrival!