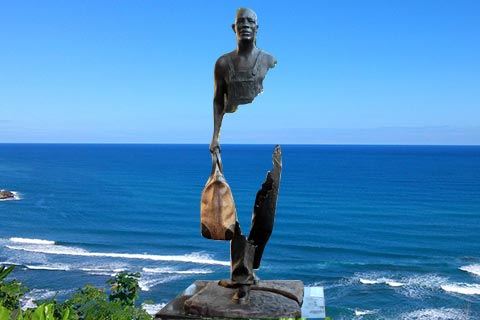 Cheap Life Size Famous Abstract Bronze Bruno Catalano Statue for Sale BOKK-757
We have done a lot of cases. And, we have models of such sculptures. Can save you a lot of model fees. It allows you to buy better sculptures with less money.
Item No: BOKK-757
Material: Grade Bronze
Color: The Picture Color or Customized
Size: Life Size or Customized
Package: Strong Wooden Case
Service 1: Customized Service
Service 2: Trade Assurance
Keyword 1:bronze Bruno Catalano Statue
Keyword 2:Life size bronze Bruno Catalano Statue

Cheap Life Size Famous Abstract Bronze Bruno Catalano Statue for Sale BOKK-757 prices
Like to see cool ideas? Yes! We have some original photo examples ready! French artist Bruno Catalano is a series of eye-catching bronze sculptures known as "Les Voyageurs" in Marseille. These products provide realistic workers with missing parts of their bodies. These artworks were exhibited in Marseille as the city celebrated its status as a cultural capital in 2013. These sculptures have proven to be amazing and impressive, leaving room for your imagination.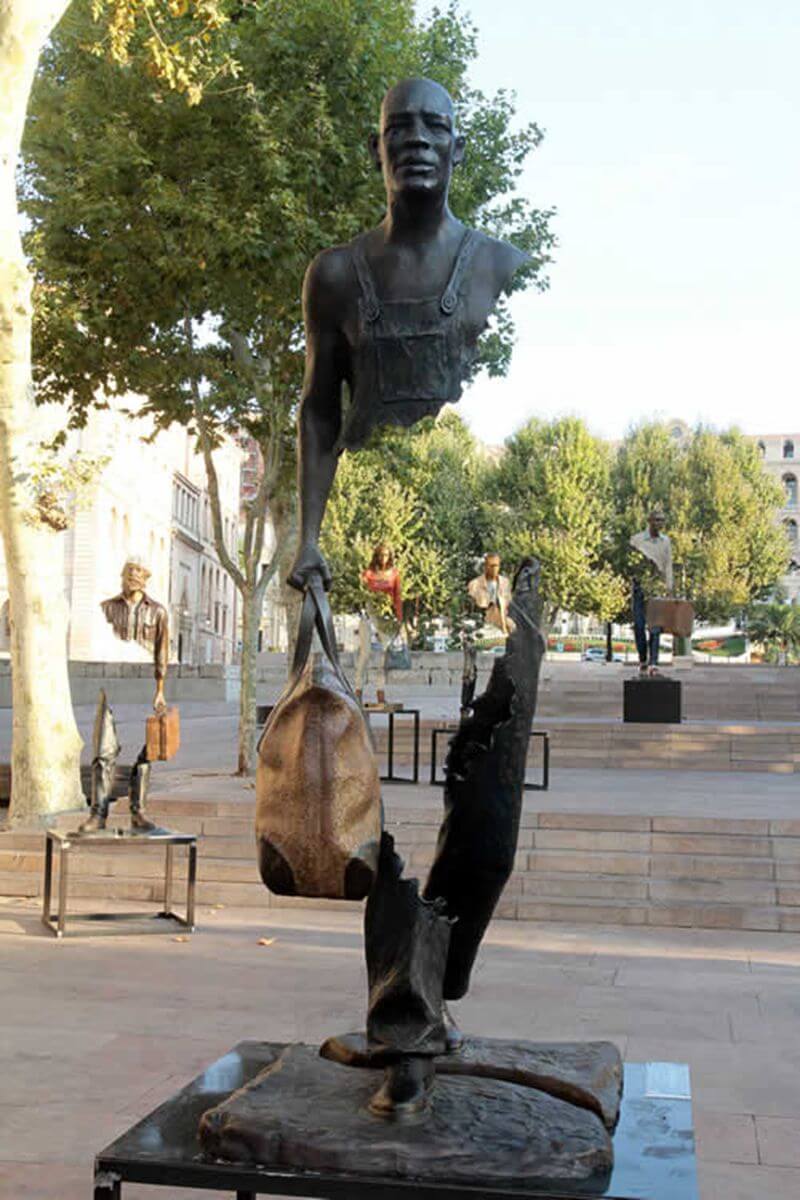 Born in 1960 in a Sicilian family living in Morocco and growing up in France, Catalano became a sailor in his twenties. This nomadic lifestyle is the main source of inspiration for his work as an artist. The sculptures of Bruno Catalano, especially Les Voyageurs, show this influence. They delve into the topics of travel, immigration and travel. The theme extends to exploring the experiences of family, belonging, loss and "world citizenship". Each statue carries a suitcase and weighs them, but it is also the only means of support.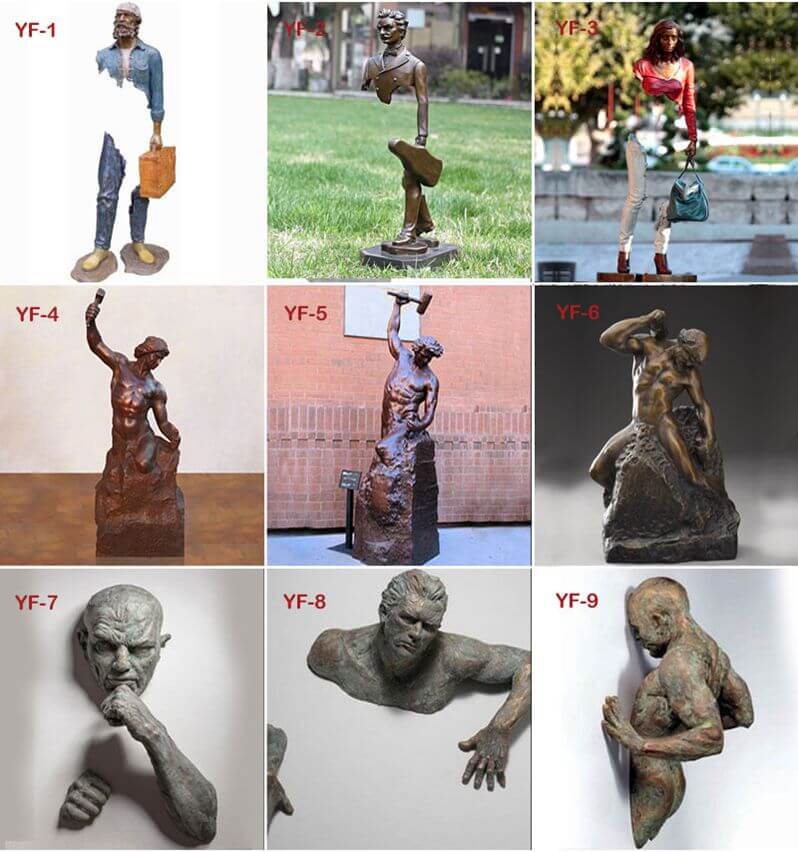 In terms of technology and his symbolism, the large amount of white space in the statue leaves room for our imagination. Some things or ideas seem to fade away, while others appear before our eyes. Contrary to what some people think, they think that lost things will never come back. What do you think when you see this sculpture? Use your imagination.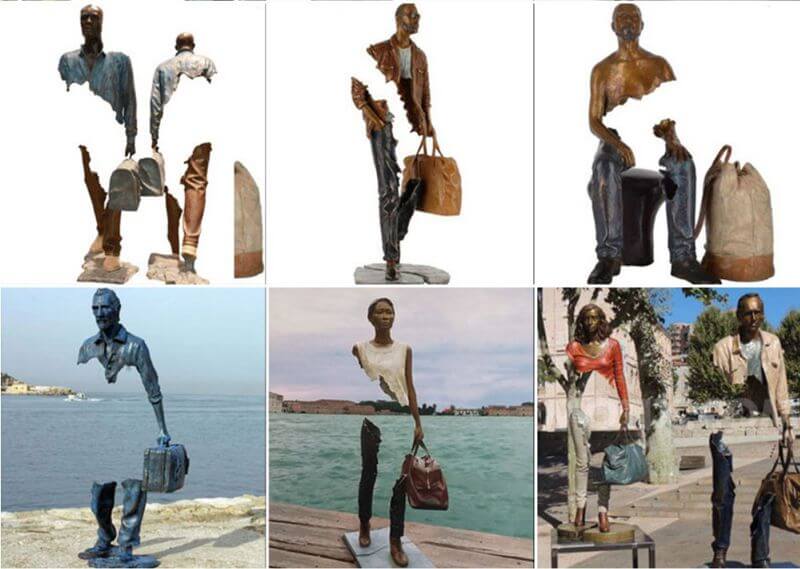 We have very professional skills in making bronze sculptures. The masters have their own insights in making bronze sculptures. They are all years of experience accumulated over the years. Therefore, the bronze sculptures made are very beautiful and the quality is very good. The following are the main steps in making bronze sculptures. Every step is very important. If you are very interested in this, you are welcome to visit our factory.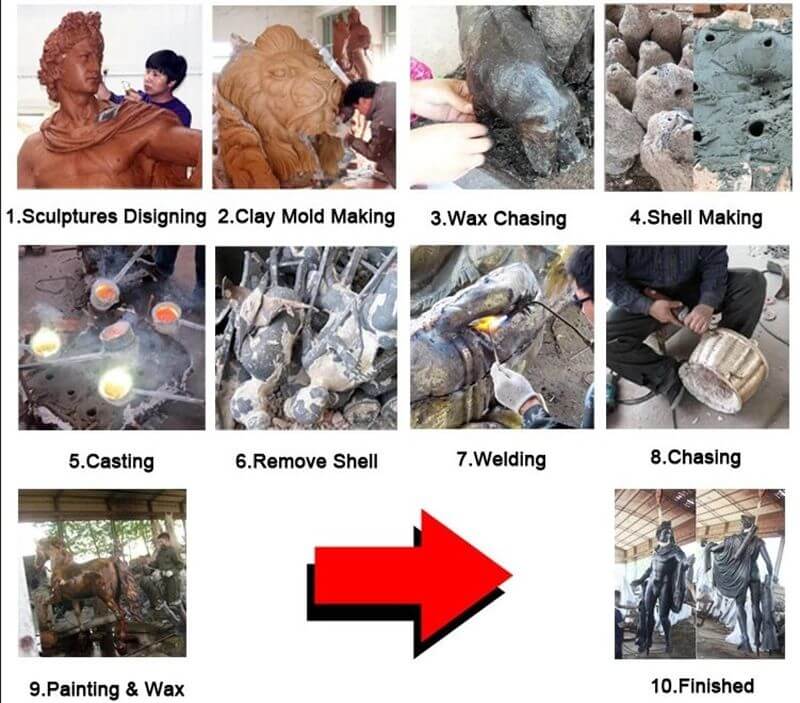 About the transportation and packaging of this sculpture:
We will pack it in a very strong wooden box. And the package will be wrapped in thick soft cotton before packaging. So as not to damage the sculpture during transportation. And we will buy all the insurance for the sculpture. To ensure your interest in the event of an accident during transportation. With regard to transportation, we provide air and sea freight, and we can deliver the goods to your hand no matter where you are.