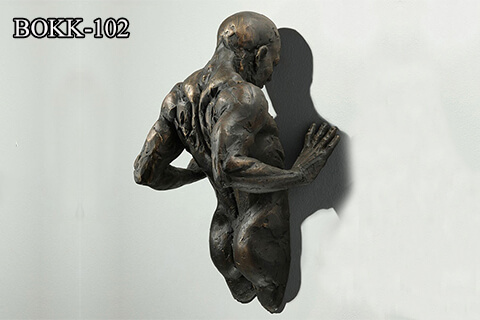 Modern Bronze Extra Moenia Sculpture by Matteo Pugliese for Sale BOKK-102
It is true that people hold different attitudes toward the definition of freedom and Matteo Pugliese has given his explanation about his understand of freedom by make a series of bronze Extra Moenia sculpture. If you want to learn about those statues, please contact us and know more about this sculpture.
Item No: BOKK-102
Package: Strong Wooden Crate
Superiority 1: Cover Full Insurance
Superiority 2: Foundry Supplying Directly
Superiority 3: 30 Years Quality Guarantee
Advantage: Offer Installation Videos and Instructions

Modern Bronze Extra Moenia Sculpture by Matteo Pugliese for Sale BOKK-102 prices
Extra Moenia Sculpture Overview:
It is true that people hold different attitudes toward the definition of freedom and Matteo Pugliese has given his explanation about his understanding of freedom by making a series of bronze Extra Moenia sculptures. This statue portrays a normal person who is struggling with a wall, trying to escape from the trap of the wall and gain his freedom again. It is available to regard the wall as difficulty or hardness of our daily life. People are always trapped by those trouble matters and struggle to get away from their daily life. The main purpose of this sculpture is to express the rebellious spirit yearning for freedom.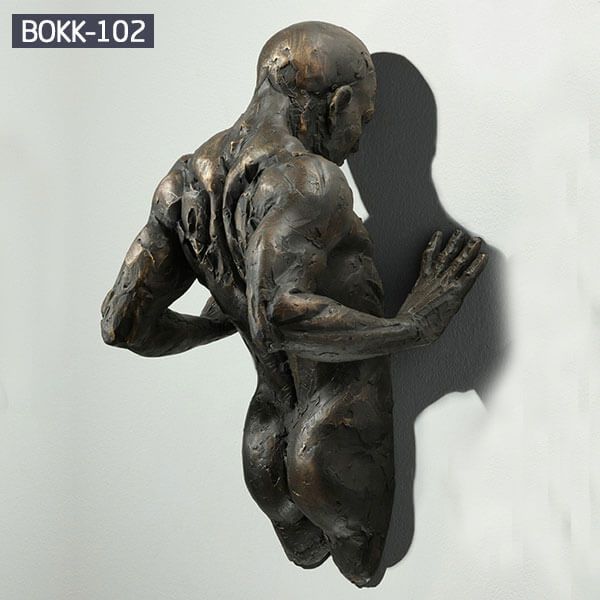 Make 1:1 Clay Model:
In the process of bronze casting, the YouFine factory invites top-level modeling masters to make a lifelike clay model which has a close connection with the final effect. In the YouFine factory, modeling masters who are allowed to take part in the manufacture of sculptures must pass a series of strict tests. Only masters with many years of related experience and superb techniques could pass the test and make clay models for our sculptures. Thus, the effect could always be perfect.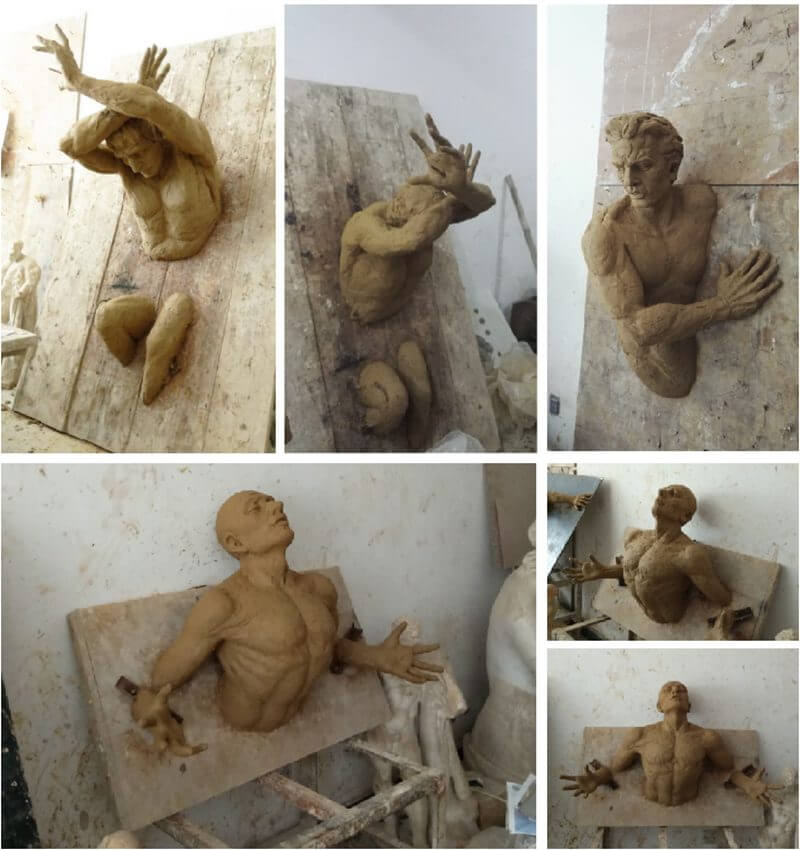 Perfect Details:
YouFine's craftsmen are excellent bronze casting masters who have many years of sculpture manufacture experience and superb techniques. They have started to learn casting techniques with top-level casting masters at a young age and have practiced the skills for more than 20 years. Our masters would make full use of their superb skills and rich experience to cast this Extra Moenia sculpture and make a perfect sculpture with fine details.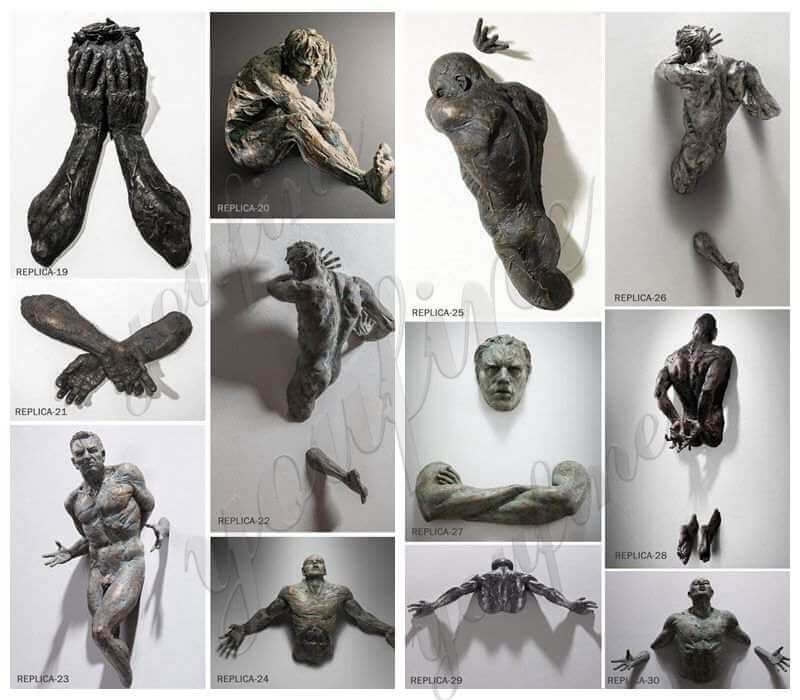 Advantages of YouFine Factory:
1. The YouFine factory has focused on sculpture manufacture and export for many years and is a reliable sculpture supplier which deserves to be trusted.
2. Well-design sculptures would be sold to many customers from all over the world and have gained much recognition and praise from many customers. And some of them have kept cooperating with YouFine for many years.
3. Professional craftsmen who are engaged in bronze sculpture manufacture for many years and have high requirements on sculptures made by them and cast every detail perfectly.
4. The YouFine factory has built a complete supply chain. That means that the supply of high-quality raw material and the quality of sculptures are reliable.
5. The YouFine factory desire to provide customers with high-quality sculptures at a reasonable and affordable price.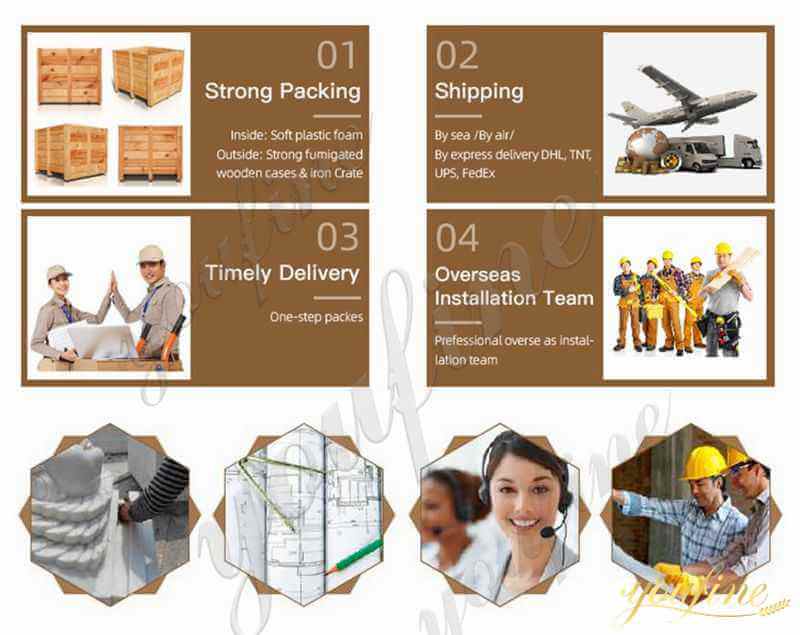 If you like this Extra Moenia sculpture, please contact us and gain more detailed information about it. Experienced consultants would give you professional purchase suggestions in accordance with the requirements and budgets.