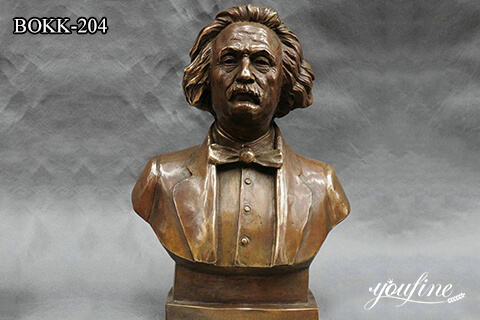 Customized Bronze Albert Einstein Bust Statue Home Decoration Wholesale BOKK-204
This bronze Albert Einstein bust is customized by a customer of the YouFine factory. If you want to gain more details about our customize bronze bust statue or our customize service, please contact us right now.
Item No: BOKK-204
Technique: Lost Wax Process
Service: Customize Acceptably
Size: Life Size or Customized Size
Advantage 1: Factory Direct
Advantage 2: Cover All Insurance
Advantage 3: Door to Door Delivery

Customized Bronze Albert Einstein Bust Statue Home Decoration Wholesale BOKK-204 prices
Many people around the world worship Albert Einstein because he is one of the greatest scientists in human history. And people usually put a bronze bust statue of Albert Einstein in their home. This bust is customized by a customer of the YouFine factory and finished by the customization team of YouFine. With the application of the traditional lost wax method and superb techniques of bronze casting masters, the factory finally finished this lifelike statue.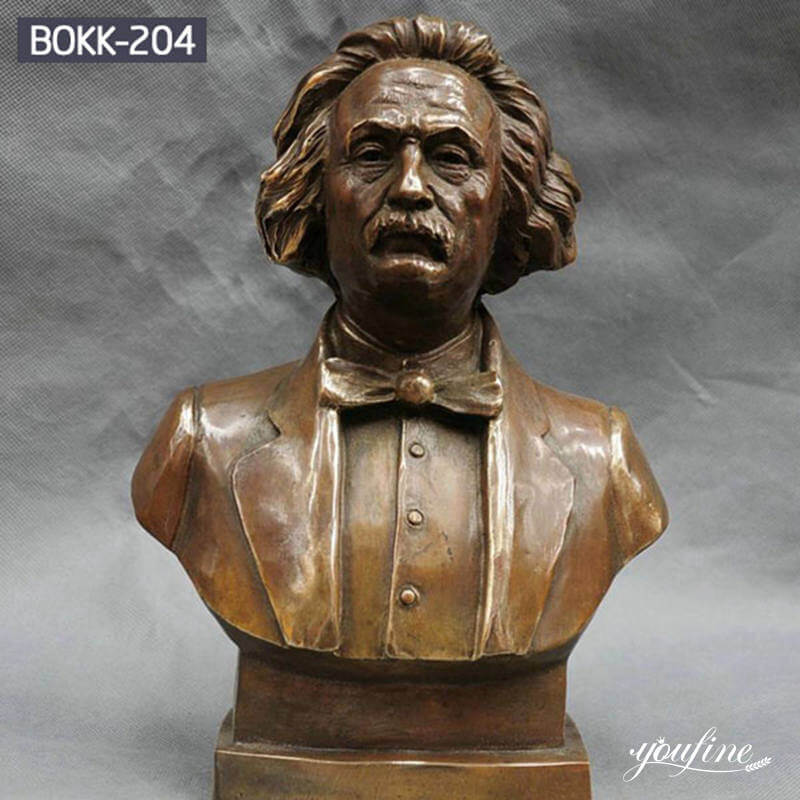 How to Gain a Lifelike Statue?
Before casting the statue, our designers would spend a few days collecting some information about our targeted statues or figures. They would observe the features of the targeted figure from pictures, videos, or word expressions. And our excellent designers would make professional design drawings with the combination of both features they observed and requirements of our customers.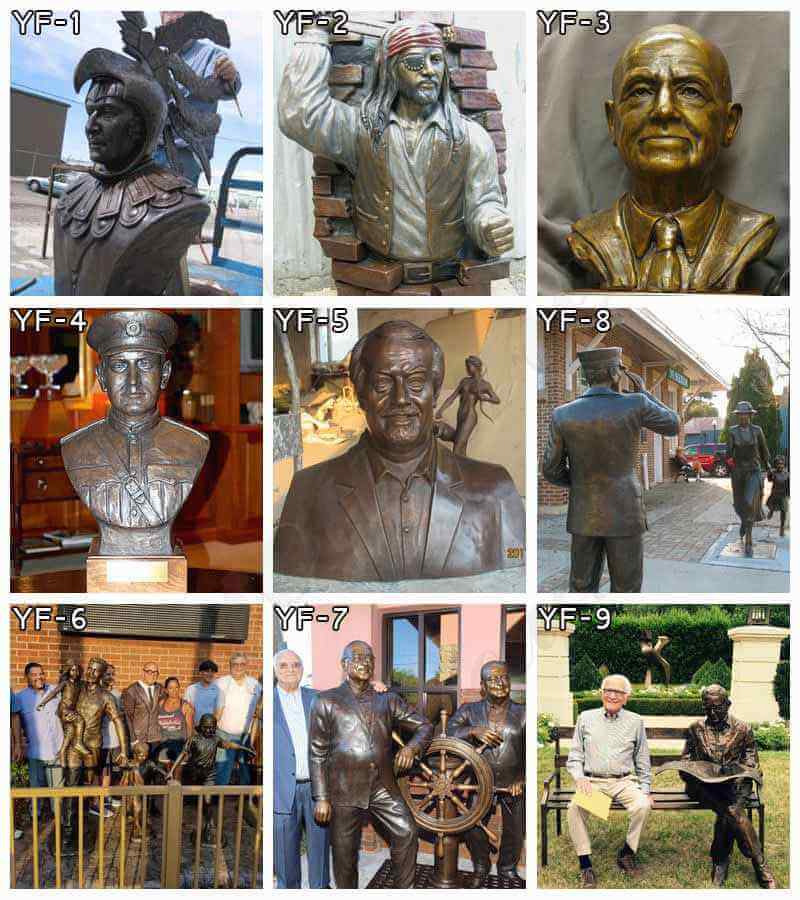 Secondly, the YouFine factory would invite professional modeling masters to make a 1:1 clay model according to design drawings. The clay model is the basis of the bronze casting since it depends on the final effect of our statues. Our modeling masters have rich experience in making lifelike clay models for bronze statues and every detail would be carved carefully.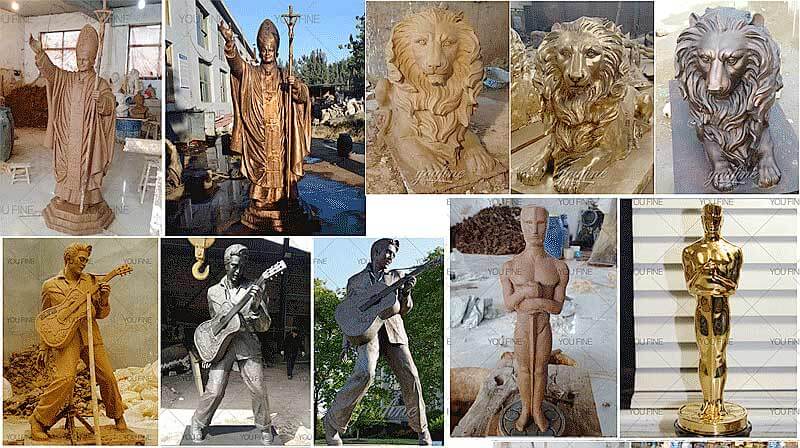 Thirdly, our bronze casting masters would apply the traditional lost wax method to finish the bronze bust statue. It is a complex bronze casting method that includes 33 steps. Every step would be finished by professional masters who have many years of practical experience. And the final effect is usually satisfied.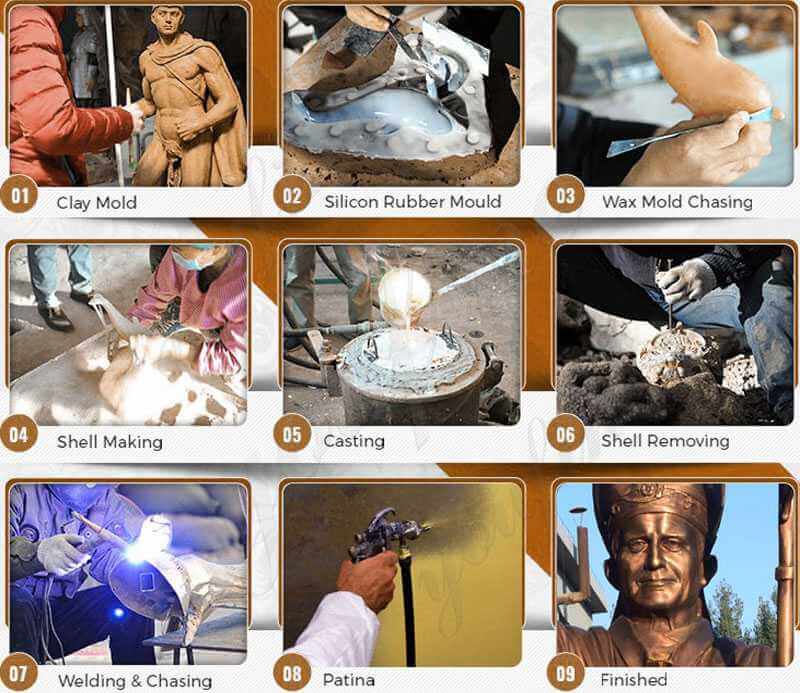 Customization Service:
The YouFine factory has provided individually customizing services for almost 20 years and has customized countless exquisite artworks for customers from all over the world. It is available to customize a statue of your favorite pop stars, your close animal partners and etc. Or you could change the sizes or designs of our existing products. Please contact us to know more about our products and customized services.