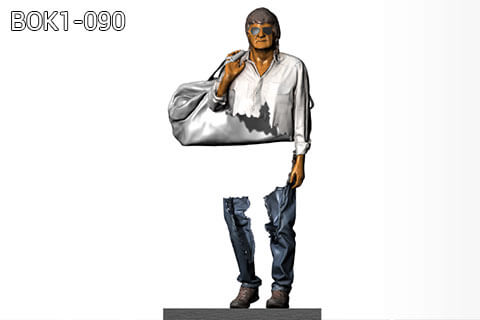 Garden Decoration Hand Craft Bronze Traveler Sculpture
This bronze traveler sculpture is our hot-sale product and is made of bronze material, a kind of stable and beautiful material. and the size is life-size and we could also support customization. if you are interested in this product please click the following link and contact us at once.
Item No: BOK1-090
Size: Life Size or Customized
Material: Bronze
Quality: 100% Quality Insurance
Package: Strong Wooden Crate

Garden Decoration Hand Craft Bronze Traveler Sculpture prices
Professional Clay Model Team:
The model determines the final similarity of the bronze traveler sculpture in extent. we have professional clay model master teams, they are only specialized in the model. So they are very professional in this part. when they begin to make the model, they will take 3 days to observe the person, and when they get the details of the person, they begin to make it. when the model is finished, we will send the picture and video to the customer, and fix it according to the customer's request until he was satisfied with this product. Here is the model we have made for another customer.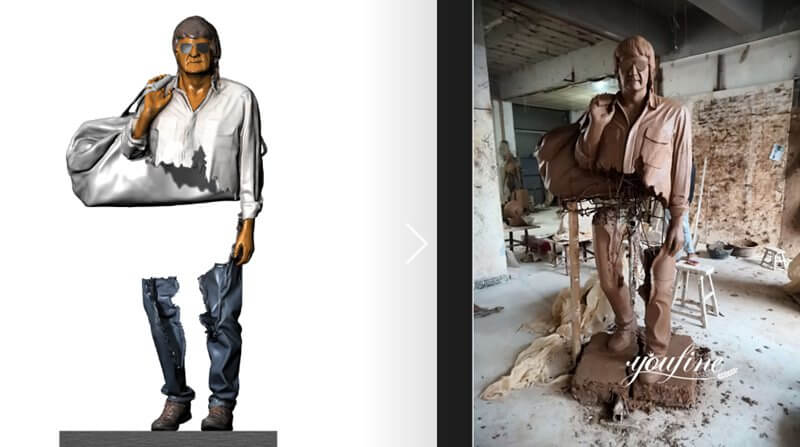 We support customization:
There are many kinds of Traveler sculptures in our factory. If you think you want to make a design according to your request, we also could do it.on the other hand, Our masters have rich experience and high technology.
We support the customization for customers according to their requests. Firstly, we need to make the model of the sculpture, and discuss it with customers, then fix the model again and again until the customer is satisfied with it. Next, we start production, and the final product similarity reaches 98%.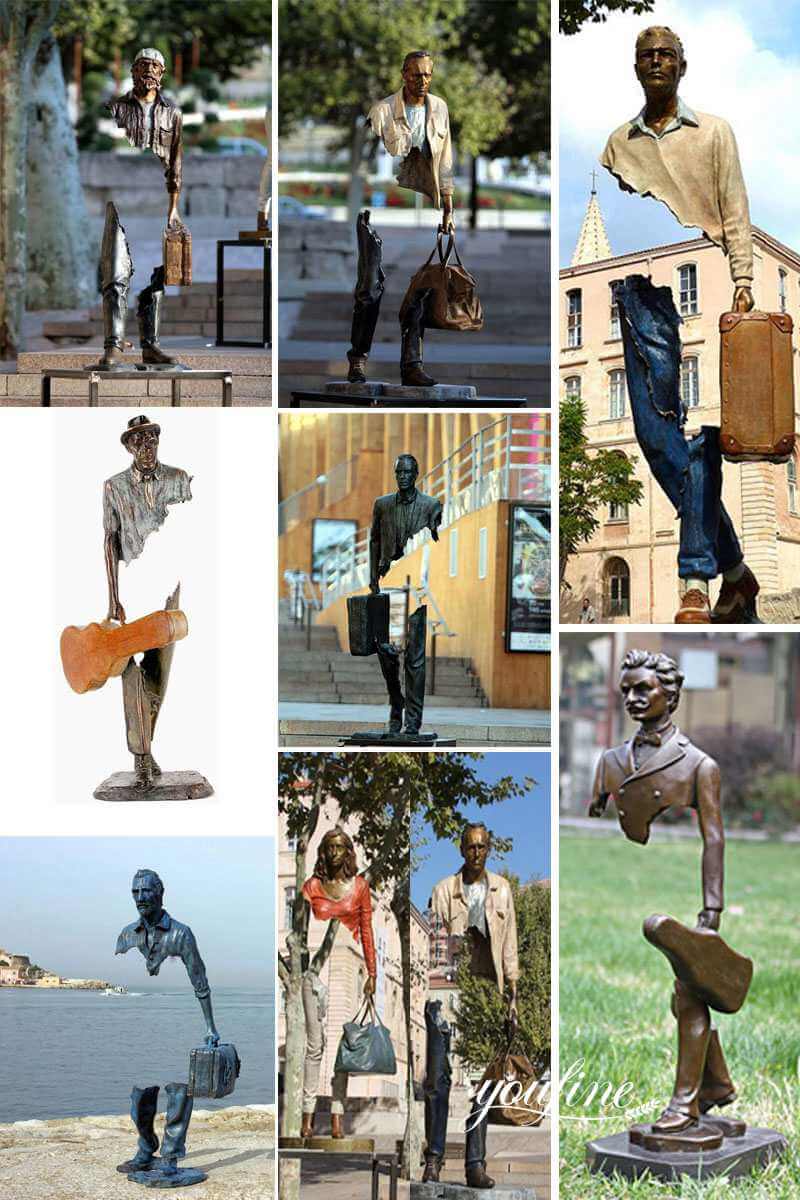 Some great feedback from the Client:
We have made a bronze traveler sculpture for a Thailand hotel. He told us he want a sculpture when the customer sees it, they feel they come back home.
Then we customized this Traveler Sculpture for him, when he received it, he was very happy and satisfied with it, and give us a good evaluation.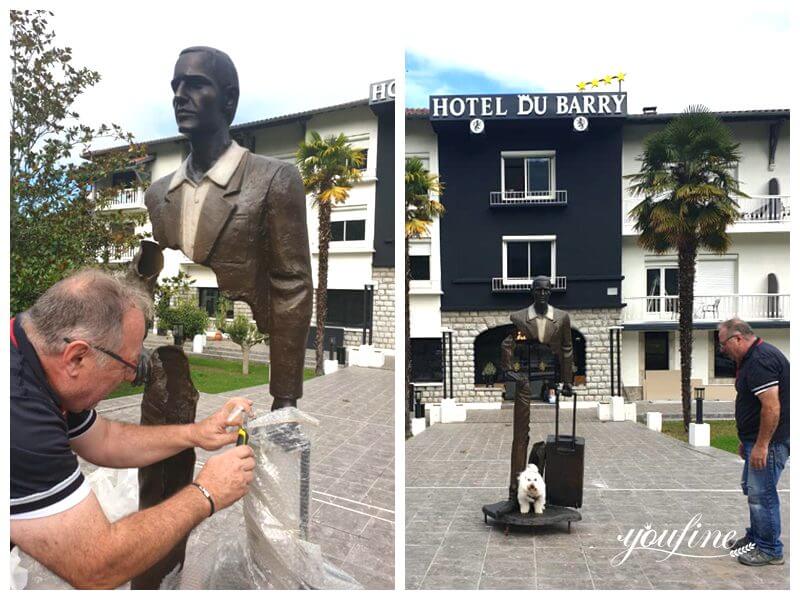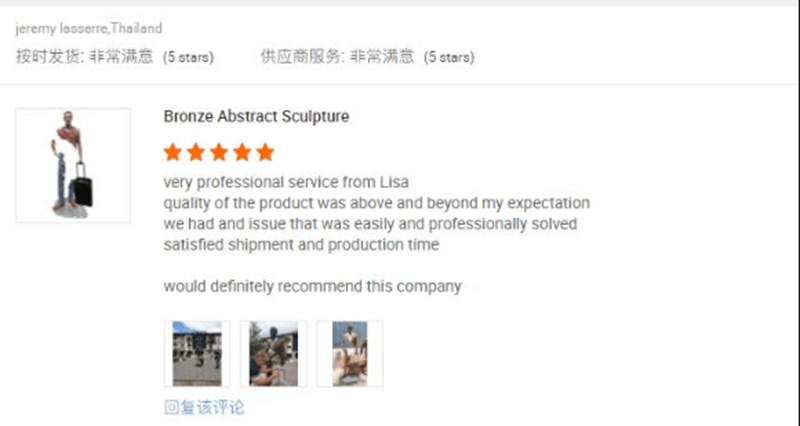 More option of bronze traveler statue:
The design of the bronze traveler sculpture could be customization, we have ever had a client customize two traveler statues (he and his wife), when we send the model for him, he was very satisfied. and we also have many models already, so there are many choices for you, Come and choose, we have everything you want!!!
So choose YouFine, we would provide you with the highest quality traveler sculptures and the best service. If you have any needs, please feel free to contact YouFine.