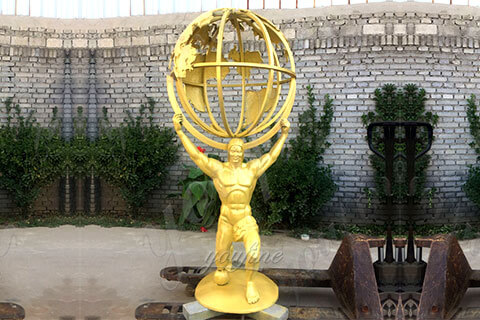 Western Famous Bronze atlas holding the world Sculpture for Sale
We have more than 35 years of experience focusing on making bronze sculptures. We are professional foundries. The minimum order quantity is 1. So whether you are an individual customer or a wholesaler, we can make the most beautiful sculptures for you.
Material: Grade Bronze
Color: The Picture Color or Customized
Size: Life Size or Customized
Package: Strong Wooden Case
Service 1: Customized Service
Service 2: Trade Assurance

Western Famous Bronze atlas holding the world Sculpture for Sale prices
About the Atlas story :
When the titan leader Titan rebelled against the Olympus gods defeated, most of them who were supported by him were thrown into the dark abyss of Hell Tartarus, while Atlas was sent to the West to stand on the ground mother Gaia And hold onto his father, Uranos, to prevent him from having sex with his mother. Therefore, Europeans always think of Atlas as a giant carrying the earth on the edge of the map, and it is also printed on the cover of a geography textbook or atlas below the globe, but this concept is very late This is because the concept of "Earth" did not exist in ancient Greek mythology.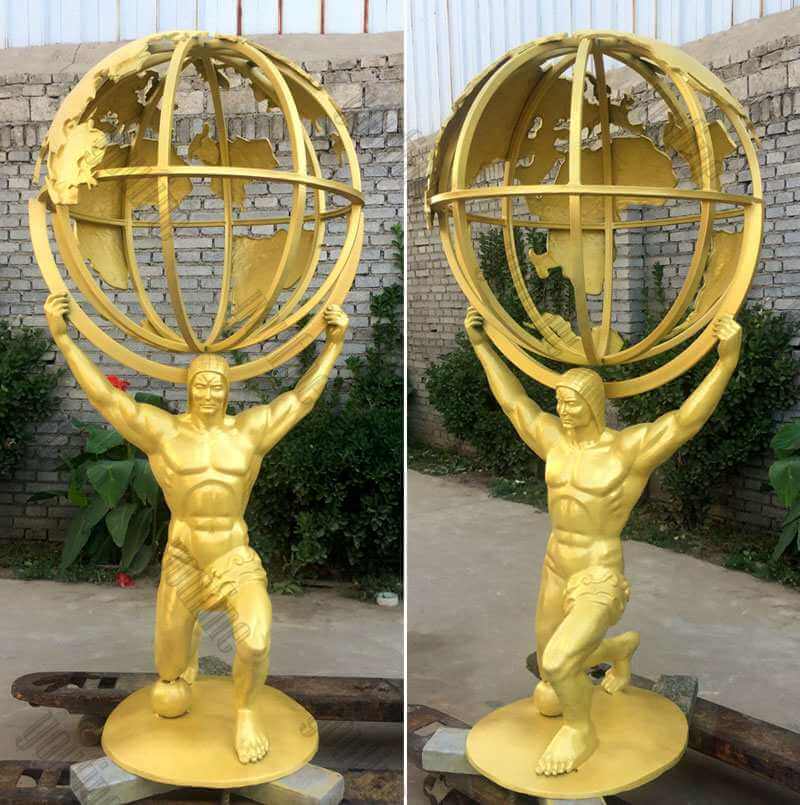 About this sculpture :
Our tailor-made life-size Atlas holding a sculpture of the earth. As you can see, their whole body is golden. And the shape is comparable to the original world-famous sculpture. Every life-size bronze sculpture we create truly embodies personalized service, and the details and styles can be adjusted according to your requirements. Attention to detail is the spirit of our corporate craftsmanship.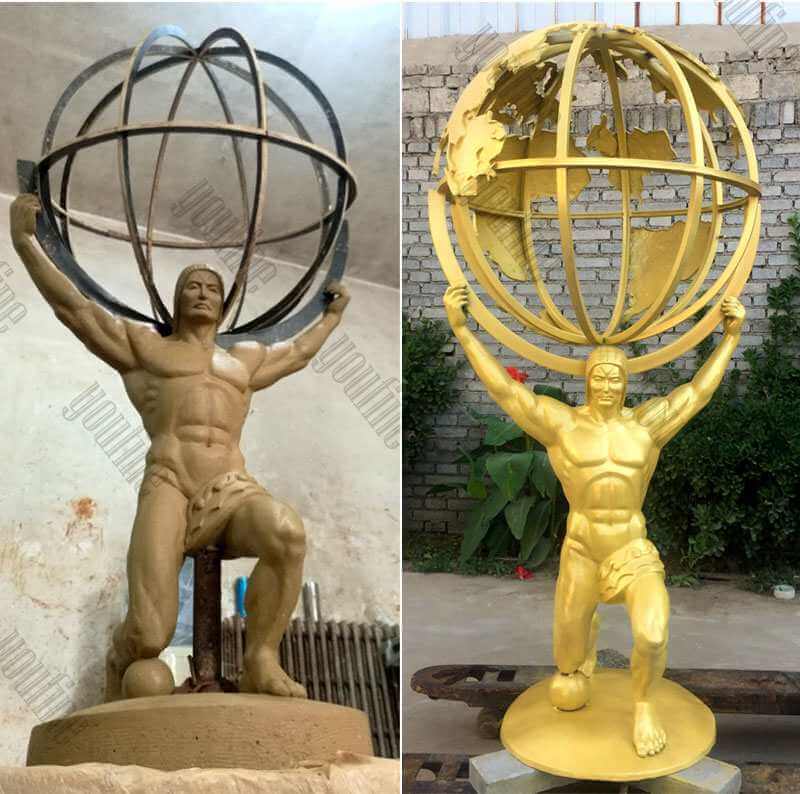 Our craft:
We make a 1: 1 model of each life-size statue and cast it out of pure bronze. We use the ancient Lost-Wax foundry procedure. In this complicated process, many artisans are still needed to cast by hand. But so far, it is still the best way to cast bronze. And this method is still the first choice for bronze sculptures by governments, citizens and museums to achieve maximum detail and structural integrity. All our bronzes have been passed down from generation to generation. We produce bronzes for government memorials, police and fire departments, museums, universities, ranches, and many businesses and private customers around the world.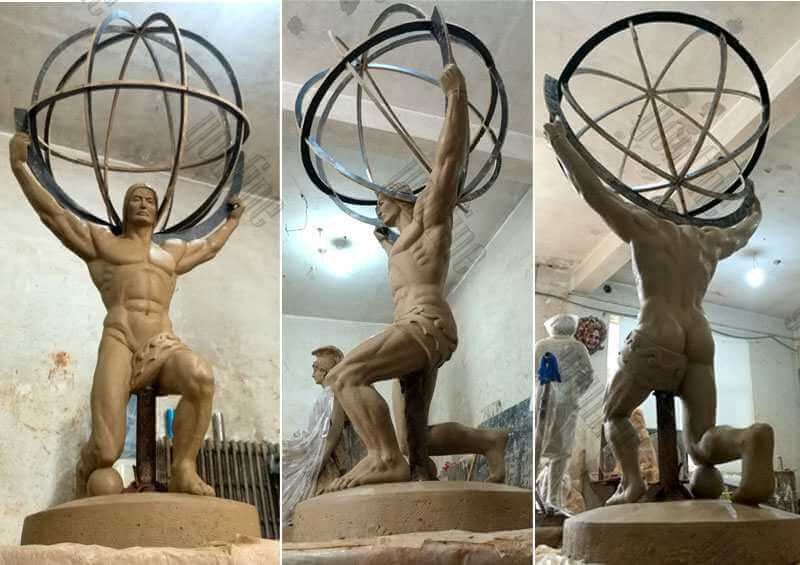 More custom products :
The selection of bronzes you see here  is a small sample of the total bronzes we carry. Feel free to inquire for other variations, animals, and styles we have available. You may choose from a sculpture shown on our profile, inquire for more, or commission a totally unique one-of-a-kind sculpture.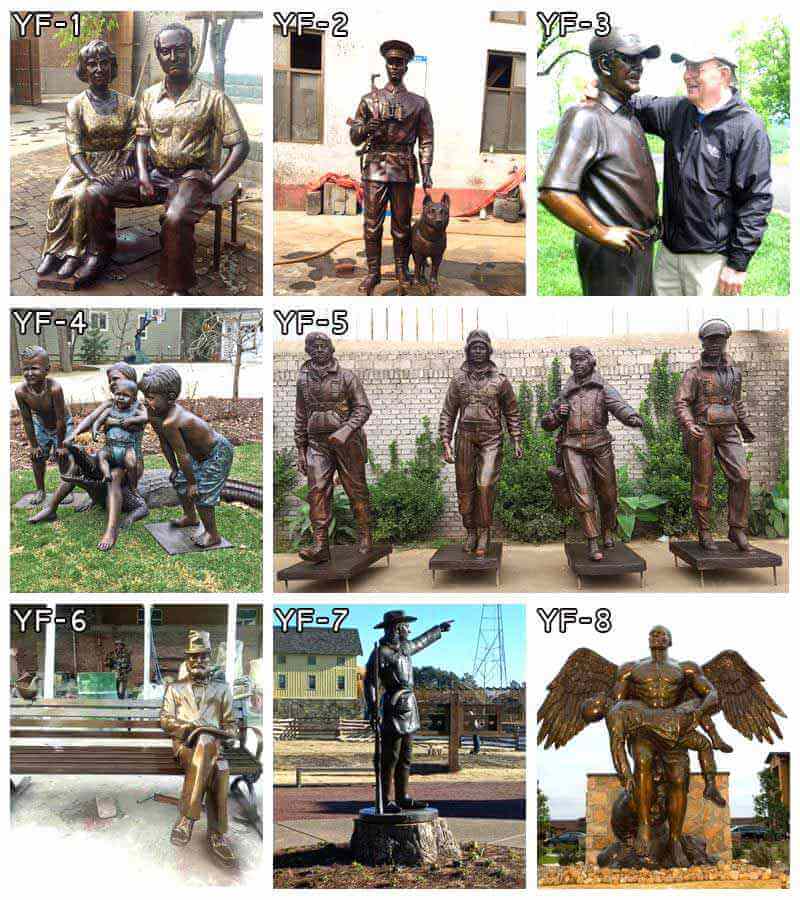 About us:
We are a sculpture foundry in China near Beijing. We have over 30 years of experience in making custom marble and bronze sculptures for our customers. As a manufacturer of bronze sculptures. We can provide an unparalleled level of service and craftsmanship. That said, we are large enough to handle residential and commercial jobs of any size. We have purchased custom, life-size bronze statues for customers, companies, museums and governments around the world. If you need it, please feel free to contact us. 0086-17772520029