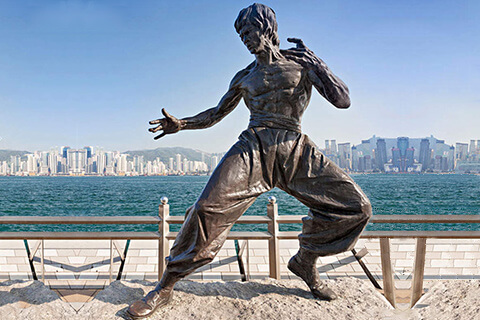 Life-size Customized Bruce Lee Bronze Famous Figure Statue for Sale BOKK-14 prices
Bruce Lee is one of the most famous Kong Fu stars in the whole world. One of our VIP customers has liked the action movies of Bruce Lee for many years and customized a Bruce Lee bronze statue in the YouFine factory. As a professional sculpture manufacturer, the YouFine factory has a team that specializes in sculpture customization and invites top-level masters to take part in the manufacture of this statue. There is no doubt that this statue has been recognized and praised by our customers.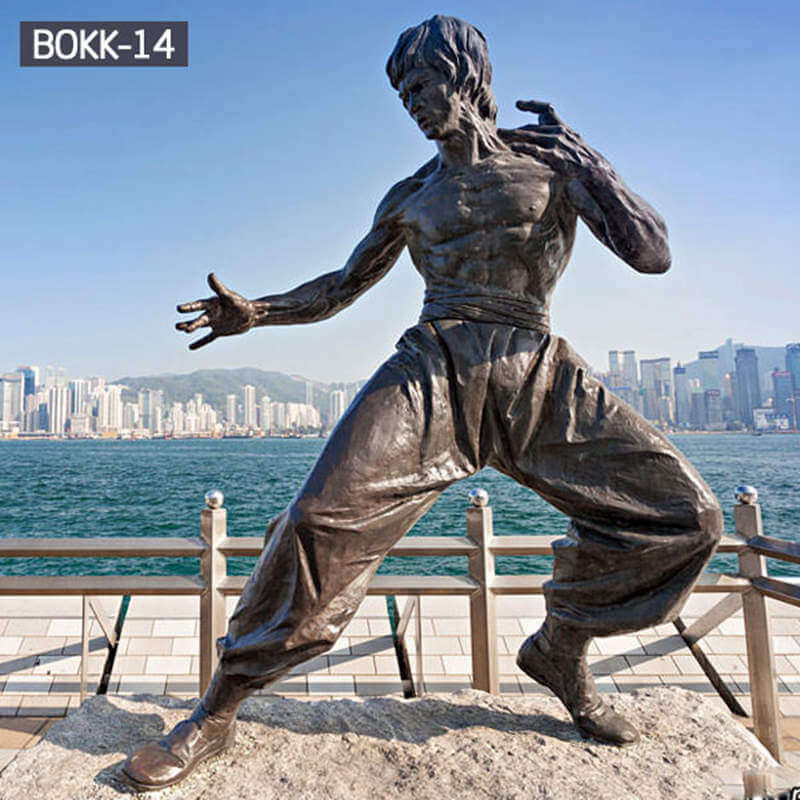 Before casting the sculpture, our designers have spent much time studying the characteristics of Bruce Lee. They watched a series of action movies about Bruce Lee and observe his facial expression and action characteristics carefully. According to their observation, they make the original design drawings and share the drawings with our customers. When our customers received those drawing, he was satisfied with our design, and the factory would make statues according to the design drawings.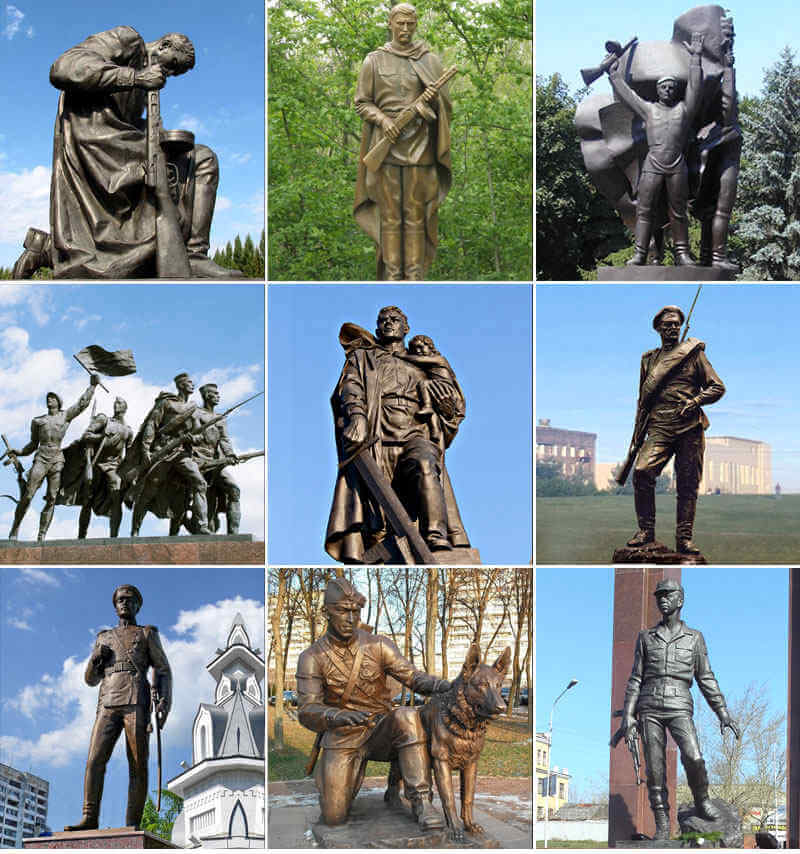 Firstly, the factory invites professional modeling masters to make a 1:1 clay model for the statue. The clay model would vividly carve every detail of the statue include the facial expressions, postures, decorations on the clothes and etc. The bronze casting team would start to cast statues according to this lifelike model. If the statue you want to buy has had a clay model, luckily, you could save the cost of the modeling fee and gain this statue at a lower price.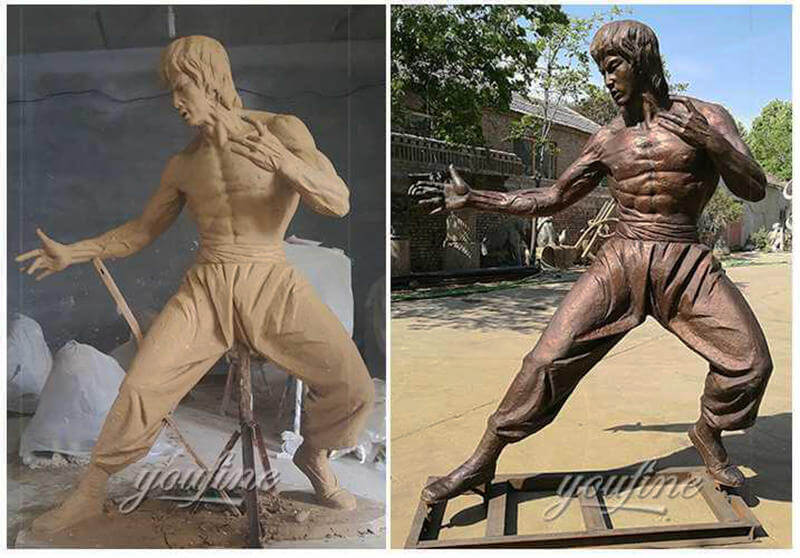 For the manufacture, we insist on applying the traditional lost wax method and using more material than other factories. In this way, our statue could have a longer service life or the statue has the risk of damage. Although the cost of the statue would increase, the quality of the statue could be guaranteed. With the rich experience and excellent casting skills of our master, every detail would be perfect.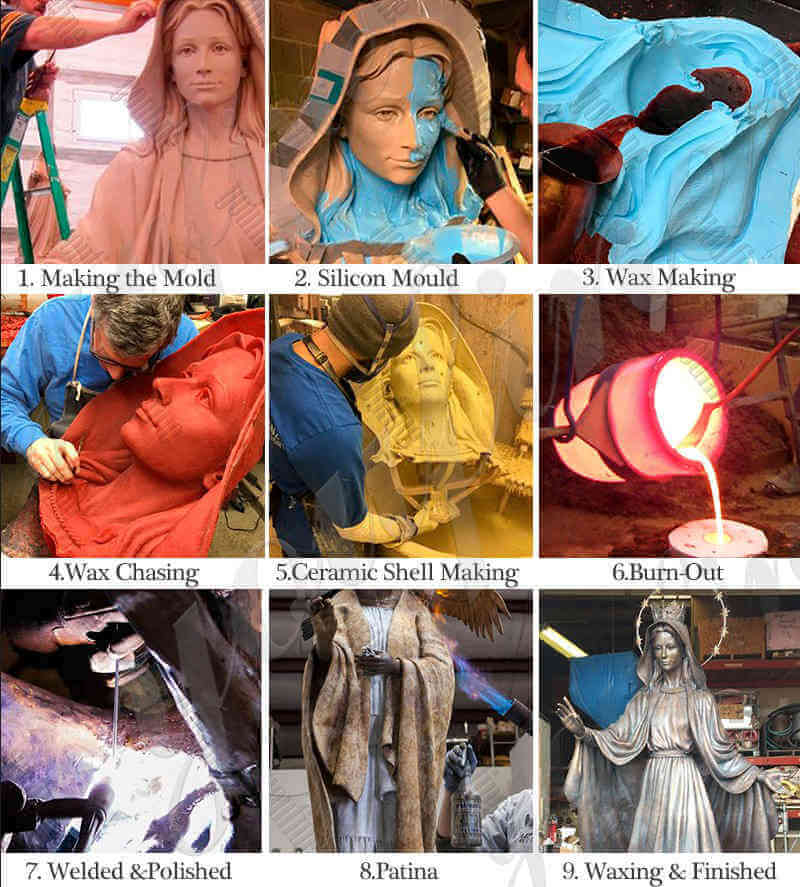 There are also many well-design sculptures and lifelike famous figure statues on our website. You could look through it and find out your favorite one. If you need details about our statues or the factory, please contact us immediately.