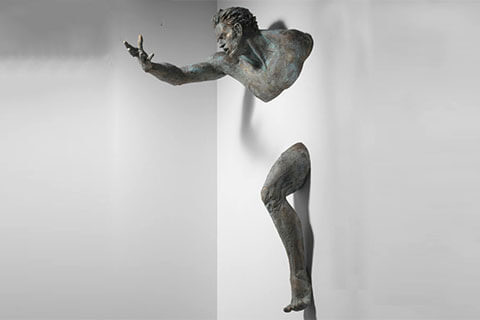 Life Size Bronze Matteo Pugliese Sculpture Wall Statue for Indoor Decor BOKK-103
This famous bronze wall sculpture, we have produced many cases. And every customer is very satisfied. It was created by the Matteo Pugliese writer.If you are interested in him, please contact us. 0086-17772520029
Item No: BOKK-103
Material: Grade Bronze
Color: The Picture Color or Customized
Size: Life Size or Customized
Package: Strong Wooden Case
Service 1: Customized Service
Service 2: Trade Assurance

Life Size Bronze Matteo Pugliese Sculpture Wall Statue for Indoor Decor BOKK-103 prices
As can be seen from the picture, the muscular man who appeared on the white wall is the work of the Milanese artist Matteo Pugliese. The most eye-catching and impressive thing about a sculpture was his decision to divide his sculpture. Only half of the distorted body is in front of people's eyes. The other part can only be imagined by people's thinking. The movement and configuration of the body is equally interesting, especially the muscles that distort and reflect tension.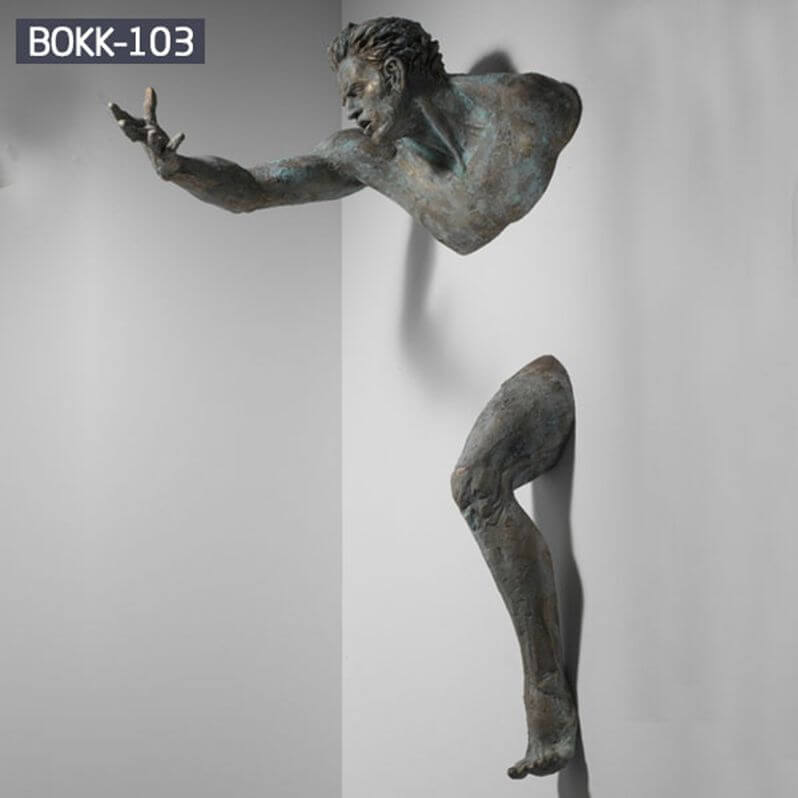 When these warriors break through the original surface, the metaphorical bronze sculptures represent strength and struggle. In some cases, it is difficult to tell whether the statues are implemented in a vertical enclosure or actually submerged in a white pool. Are they embedded or swallowed? This is a fascinating idea. Either way, Pugliese brilliantly demonstrates his mastery and understanding of athletic male forms.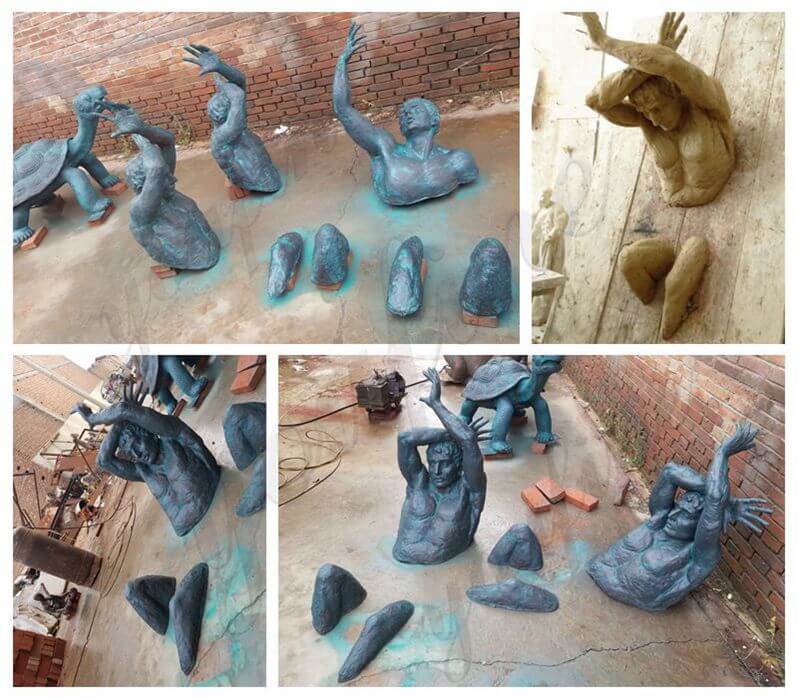 We also have a series of sculptures about bronze Matteo Pugliese sculpture. No matter what form, relaxed or distorted. Our company is able to restore the work perfectly. In addition, we have done many similar cases. Therefore, our masters understand very accurately. In particular, the expression of the sculpture is very precise. So, if you are interested in this, please contact us. We will give you the most professional answer.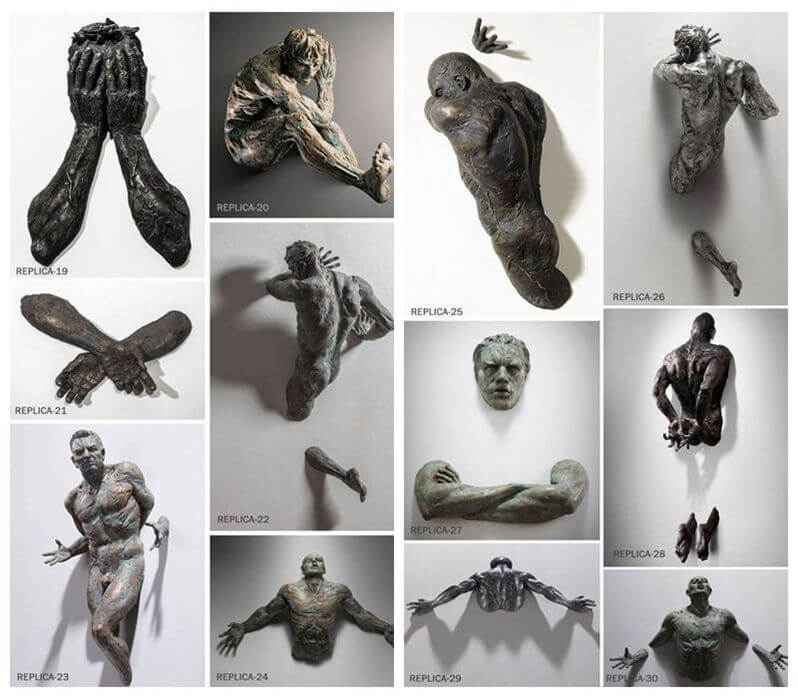 We are Youfine company,  based in quyang, Hebei. We have over 35years of experience in procuring custom glass art and museum quality bronze sculptures for our clients. As a bronze manufacturer, Ethel A. Furman & Associates is as unique as the products we offer. We're small enough to provide an unparalleled level of service and craftsmanship. That said, we are large enough to handle residential and commercial jobs of any size. We have procured our custom, life size bronze statues for clients, corporations, museums, and governments all over the world.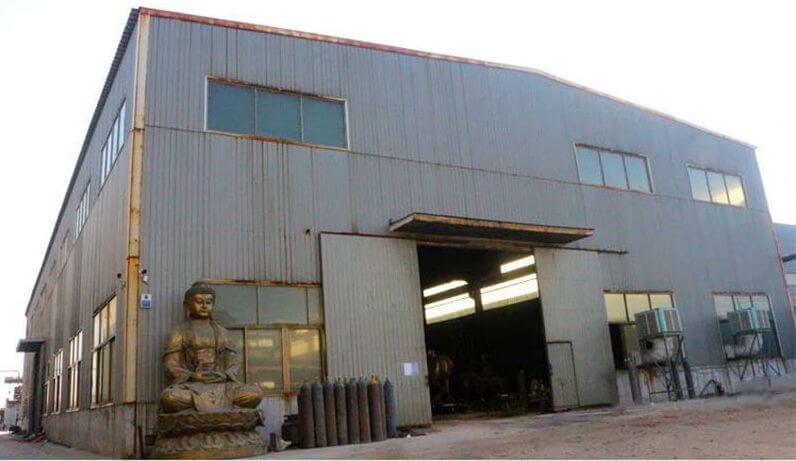 About the shipping of the bronze Matteo Pugliese sculpture:
> Outer in 3CM standard wooden crate (most of others only have 2CM thick), inner in plastic or foam.
>> You Fine would buy full insurance for your goods, to make you worry free.
>> Thick soft foam, double strong rope fixed inside and outside of the packaging, to effectively prevent the goods from damage.