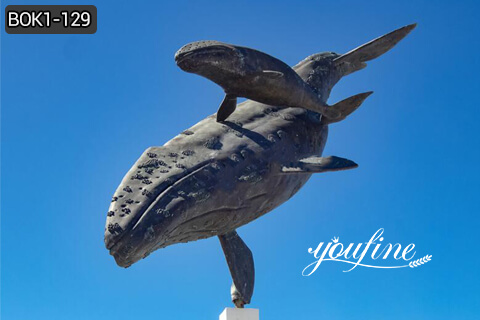 Enormous Bronze Mother and Baby Whale Sculpture for Outdoor Decoration BOK1-129
As the largest marine mammal in the ocean, whales are mysterious and beautiful. In real life, we rarely see them. Out of yearning for this mysterious beauty, many people will choose to make a whale sculpture and place it in the garden for decoration.
Item No: BOK1-129
Size: Life Size or Customize
Material: Antique Bronze
Insurance: Cover All the Risk
Place of Origin: Hebei, China
Package: Strong Wooden Crate
Service: Customize Acceptably
Technique: Lost Wax Process
Advantage: Factory Direct, Door to Door Delivery

Enormous Bronze Mother and Baby Whale Sculpture for Outdoor Decoration BOK1-129 prices
Clay Model Making Process for Bronze Whale Sculpture Production:
Before casting the Bronze Whale Sculpture, the first step is making the 1:1 clay model. Clay is soft and easy to shape. During the model-making process, we will update the progress pictures for you to check weekly. If there is anywhere you are not satisfied, you could bring out your suggestions, our master could make the modifications for you. After your approval of the model, then we would move forward with bronze casting. So the clay model is very important for final similarity.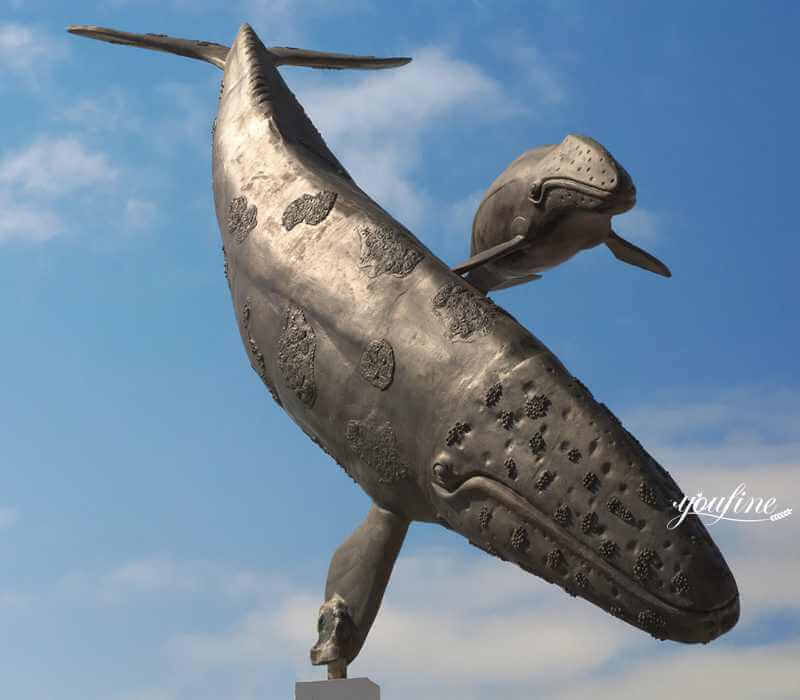 Lost Wax Casting on Bronze Whale Sculpture:
This beautiful Mother and Baby Whale Sculpture is made of high quality bronze. Cast using the "lost wax" process, this is the most precise metal casting technique in existence, ensuring accurate reproductions of the original sculpture and exquisite detail. "Lost wax" casting dates back thousands of years. While modern methods and materials have improved the technique, it is still an extremely labor intensive and expensive process. The method is the best way to keep the durability of the bronze sculpture.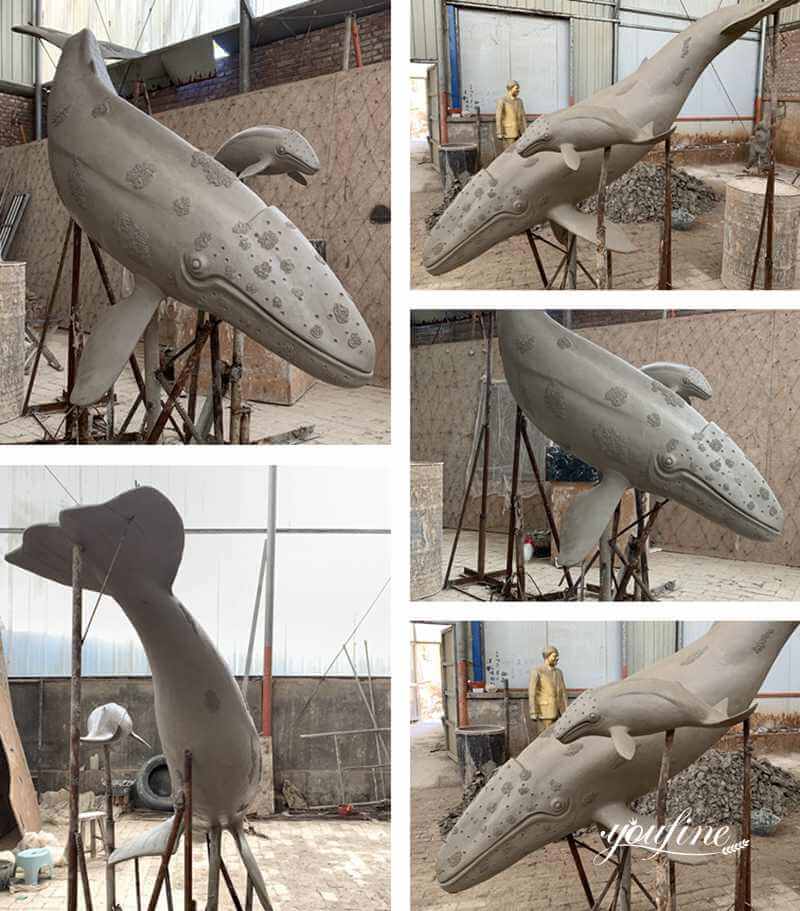 Finished Bronze Whale Sculpture we made:
In July, we have a client from the USA find us and wanted us to make the Bronze Mother and Baby Whale Sculpture for him. He told that he really thinks the design is beautiful! Just what he has been looking for. He also enclosed a picture of where he is planning on placing it. He lives right near the city zoo and his neighbor has life sized lions in his yard. So he likes to place a bronze whale sculpture to decorate his yard more attractive. We have finished the sculpture and delivered it to him, let me share some finished pictures for you to have a look at.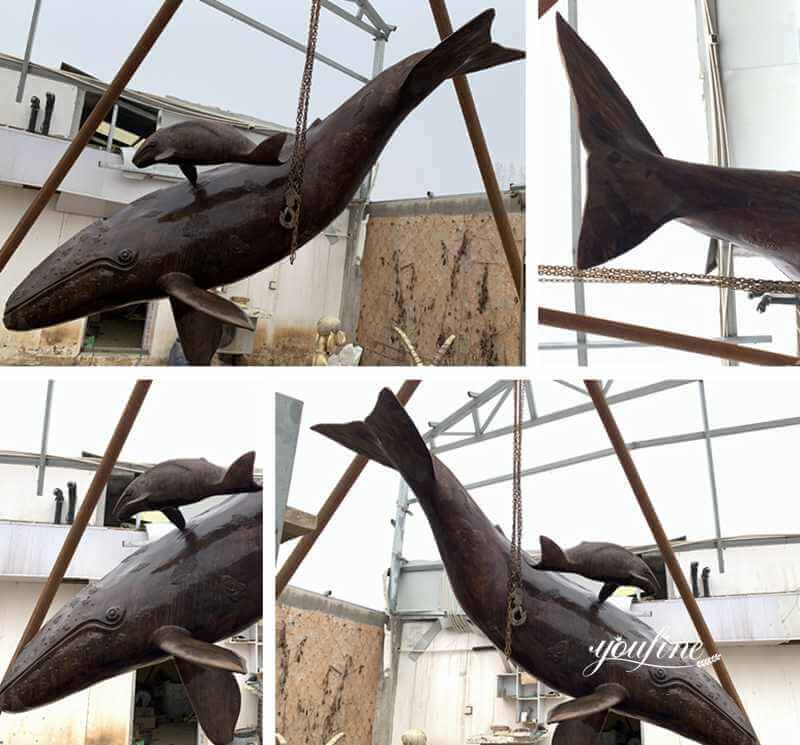 Famous for quality, design, and detail, each of these bronze sculptures represents the beauty of nature. Handcrafted with the finest detail, the intricate process makes this an exceptional piece of artwork with lasting durability. A magnificent treasure to enjoy for a lifetime!